Institutional child sex abuse inquiry loses third head… and it hasn't even started yet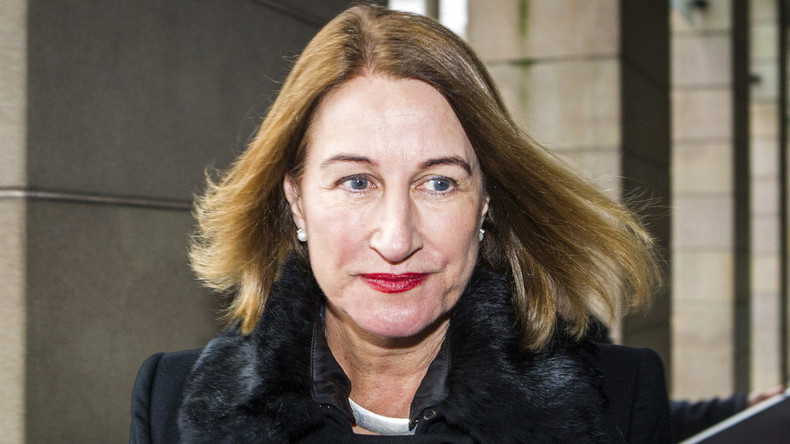 Britain's gigantic inquiry into institutional child abuse is facing another setback after the top judge in charge resigned her post, becoming the third to do so.
New Zealand high court judge Dame Lowell Goddard called it quits Thursday evening, claiming the inquiry had an unshakeable "legacy of failure" and that the job was a "struggle."
However, Goddard herself has recently come under fire after it emerged that in her first year on the job she spent 30 days on leave and 44 working days in New Zealand and Australia.
The inquiry, which is unprecedented in size, is due to report in 2020, but some pundits estimate it could take longer as it has not yet publicly questioned a single victim or witness.
Fresh questions will now be asked about the feasibility of the investigation, which stretches back 60 years, includes a dozen separate investigations and could cost £100 million (US$130 million).
Goddard is the third chair to step down, after lawyer Fiona Woolf and Baroness Butler-Sloss both quit in 2014.
The appointment of Goddard by then-Home Secretary Theresa May was considered unorthodox at the time, given that her expertise lies in a foreign legal system. Her resignation is a blow for May in her first weeks as PM.
Goddard was criticized last week after she appeared to struggle to answer questions at a preliminary hearing and asked for help with "local law."
The high court judge's salary also drew scrutiny – Goddard was the highest paid civil servant in Britain, earning £360,000 on top of a £110,000 rent allowance, £12,000 for utilities and eight complementary first-class return flights to New Zealand each year.
In a resignation letter to Home Secretary Amber Rudd, Goddard said she was "confident" there had been "some very real gains for victims and survivors of institutional child sexual abuse."
"The conduct of any public inquiry is not an easy task, let alone one of the magnitude of this. Compounding the many difficulties was its legacy of failure which has been very hard to shake off and with hindsight it would have been better to have started completely afresh," she added.
Rudd accepted Goddard's resignation "with regret" and praised her for "having set the inquiry firmly on course."
Phil Frampton, of the abuse survivor's group Whiteflowers, said: "Goddard stepping down is another opportunity to finally get the child abuse inquiry on to the right track. She was the wrong choice from the beginning. She came from a judicial system in a country which is 20 years behind the UK."
Home Affairs Committee chair Keith Vaz MP said he shocked by the sudden resignation.
"We will expect a full explanation from both the prime minister and the new home secretary."
You can share this story on social media: