UK arms traders eye global weapons-sales boost thanks to tumbling post-Brexit pound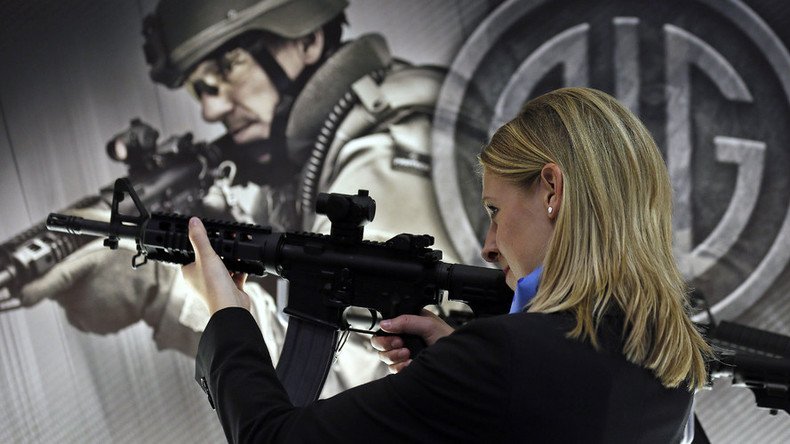 British arms firms hope a plunge in the value of the pound will make exports less expensive and attract business from Turkey and India, which are seeking to expand their own arms-making capabilities.
UK arms giants Rolls Royce and BAE Systems, as well as parts suppliers Senior Plc and Meggitt Plc, are hoping to cash in on cheap designs and components.
Meggitt CEO Stephen Young told Bloomberg the firm could benefit if the weak pound lifts foreign demand for British parts – particularly in places like India, which are looking to expand their own arms manufacturing.
"We do and always have sold to original-equipment manufacturers around the world. If those channels are opened up further then obviously we'd be interested in selling more, absolutely," he said.
Aerospace, Defence, Security and Space (ADS), a UK trade alliance, also want to see relationships with South Korea, Australia, the Gulf States and Japan reinvigorated.
"Europe will continue to be important, but there are perhaps other areas where there is now a bigger incentive to develop longer-term relationships," ADS CEO Paul Everitt told Bloomberg.
"Brexit provides the circumstances and the catalyst for faster and more efforts," he added.
New Tory Trade Minister Liam Fox is also about to set off on a promotional tour to lobby for new trade deals ahead of the hypothetical triggering of Article 50 – the untested clause which would allow a country to leave the EU.
In May it was predicted that an exit from the EU would also see the UK freed from restrictive European rules on trade.
State Bank of India chief economic adviser, SK Ghosh, told the Economic Times website the UK "has expertise in cyber security and its military technology is still competitive."
"This can become the point of convergence … hence, [the] UK may very well be compensated for the loss of markets in [the] EU by the gains in India," he added.
You can share this story on social media: