Brexit revenge? Europeans want Brussels to give UK 'tough deal'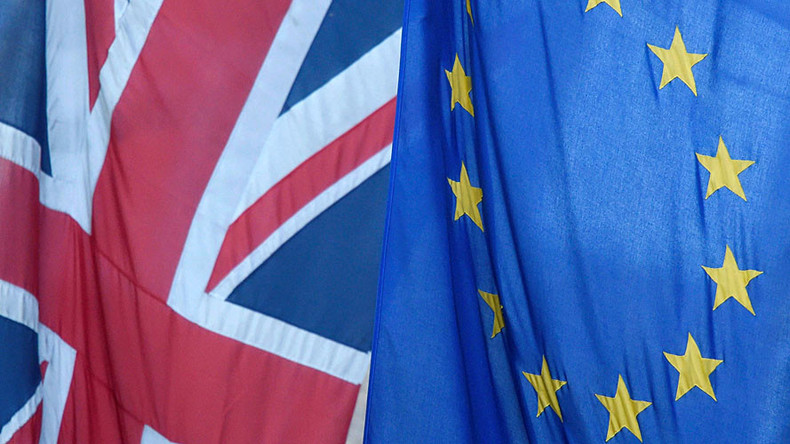 Large numbers of voters in France, Germany, Spain and Italy say the UK should be offered a tough deal when leaving the EU, according to a survey that suggests Europeans want to punish Britain for Brexit.
France showed the most contempt for the Brexit vote, with 39 percent of people saying Brussels should offer Brits unfavorable departure terms. Just 19 percent of French voters said the UK should be given favorable Brexit terms.
This pattern was repeated in many European countries, with only a handful of nations preferring to give Britain a good deal over a bad one.
The Ipsos-MORI survey also shows how nations around the world had mixed feelings about the UK's decision to leave the EU.
Voters across the EU were asked whether the UK should be offered a favorable Brexit agreement to stabilize the economy or tough terms to discourage other countries from leaving.
Brits themselves were unsurprisingly advocates of favorable Brexit terms, with 56 percent saying they think the EU should offer a good deal.
In Hungary, Poland and Sweden, the majority of voters backed a favorable agreement.
However in France, Belgium, Spain, Italy and Germany, the majority of voters supported unfavorable terms.
Ipsos-MORI surveyed more than 12,000 adults over two weeks following the referendum in a bid to gauge international reaction to Brexit.
Pollsters also asked voters if the UK's decision to leave the EU left them feeling sad.
In a sign of the stark divide opened up by the EU debate, Britain registered the highest number of people expressing sadness about Brexit, at 49 percent. This was followed by Sweden with 48 percent and Belgium with 41 percent.
Russia had the lowest number of upset voters, with just 6 percent saying they were sad about Britain leaving the bloc.
The US was the next lowest, with a fifth of voters expressing sadness about Brexit.
India also registered a high percentage of people who thought Brexit was a positive move.