London 'fellatio café' will offer coffee & oral sex…if it's not deemed illegal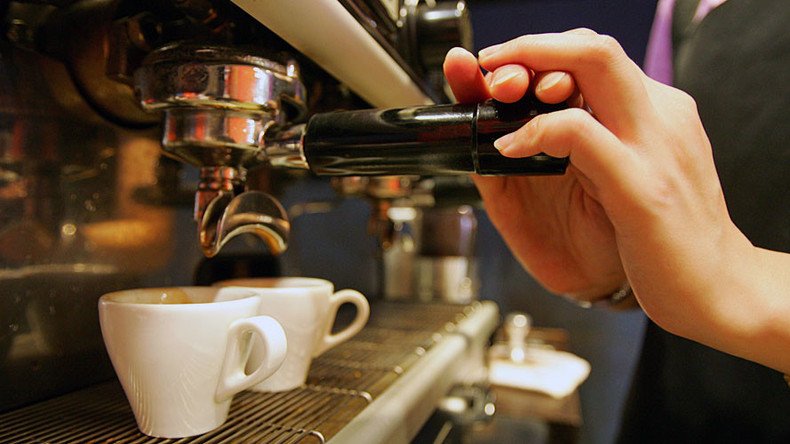 London could soon host its first ever 'fellatio café' for punters seeking oral pleasure with their morning coffee.
If the business manages to overcome all the legal barriers to opening, the café will offer customers a selection of coffees, along with oral sex performed by an escort.
Founder Bradley Charvet said he plans to establish a branch of the coffee shop in Paddington, London.
Charvet told the Evening Standard he is confident the business will go ahead.
"We are happy this will be a legal business in the UK, which is nice because it will be organized and controlled.
"We need to fix some details to avoid trouble. It's on the way."
A cheap coffee and extra services will set you back £50 (US$66).
Europe's first fellatio café is due to launch in Geneva on December 5, 2016.
The café is modeled on similar businesses in Thailand, such as Dr. BJ's Salon in Bangkok.
While prostitution is legal in Geneva and has de facto legality in Thailand, the law in the UK is much more stringent.
A spokesman for Westminster City Council told the Standard that such a venue would not be able to get a license.
While selling sex is not illegal in Britain, the café could breach laws against owning and running a brothel or pimping.
The End Violence Against Women Foundation, a campaign group which advocates decriminalizing prostitution, but not their clients or pimps, doubts the business will actually go ahead.
"I think it would break a number of laws," co-director Rachel Krys told the Evening Standard.
"People around and about the area where places like this open also experience an increase in men behaving unpleasantly, which is why the licensing laws are very strict."
But speaking to RT, prominent sex worker and activist Charlotte Rose said she welcomes the business setting up shop in London.
"I think anything coming up in today's society with more positivity for sexual liberation is great as far as I'm concerned.
"At the end of the day if you're not happy about it, don't go in there," she added.
Rose even said she is looking to use space in the café for her own "workshops."
"I just sent an email asking him if he's going to have any space to rent that I could possibly do some workshops from. Ideally, I would love to be able to teach classes for cunnilingus and fellatio," she said.
You can share this story on social media: