Just 3 warships patrol Britain's 7,000-mile coastline, MPs warn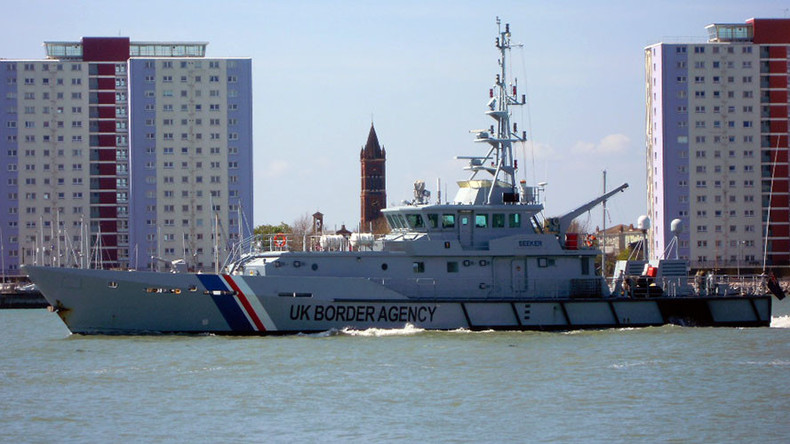 Britain's 7,000-mile (11,265km) coastal border is patrolled by a "worryingly low" number of ships in the face of the terrorism threat, a Parliamentary committee has warned.
The Home Affairs Committee says just three boats are currently patrolling the UK's shoreline. By contrast, Italy has up to 600 boats guarding its 4,700-mile coast.
MPs have called on the Royal Navy to step in to help tackle the smuggling of people, drugs and weapons across the English Channel.
The UK has five Border Force vessels, but one is deployed to the Mediterranean Sea and another is in port for maintenance.
In a report published on Wednesday, the influential committee highlighted the fact people are using "more dangerous" routes to try to reach Britain because of tighter security at major entry points, such as the Channel Tunnel and Calais Ferry Port.
The Border Force has been tasked with "implementing strengthened coastal security measures," but it is "experiencing problems in gaining access to a sufficient number of boats," the committee said.
MPs also advised the tightening of security at Britain's small ports, which they claim are already being used by gangs to smuggle people into the UK.
"Despite maritime security being critical to an island nation, Border Force is operating worryingly low numbers of vessels to protect our borders. Royal Navy vessels must be used in our sea war against the traffickers," Committee Chair Keith Vaz said.
The Labour MP said the Paris attacks proved terrorists are exploiting the migrant crisis to re-enter Europe.
The Home Office says it has ordered eight more boats and currently makes use of radar and aerial surveillance.
"The government has done the right thing in ordering more vessels but this should have been done much earlier and criminal gangs are not going to wait until order books have been fulfilled," Vaz told BBC Radio 5 live on Wednesday.
The report, titled Migration Crisis, went on to slam the EU for its "too little, too late" response to the wave of refugees which have arrived on Europe's shores.
It also blasted the EU-Turkey migrant deal – which seeks to 'swap' Syrian refugees in Europe for Syrian asylum seekers in Turkey on a 'one-for-one' basis – saying it raised serious humanitarian, human rights, logistical and legal concerns.
Vaz described the fact that large numbers of the 85,000 unaccompanied migrant children who have arrived in the EU have gone missing as "."
You can share this story on social media: