Russian embassy responds angrily to Times' criticism of RT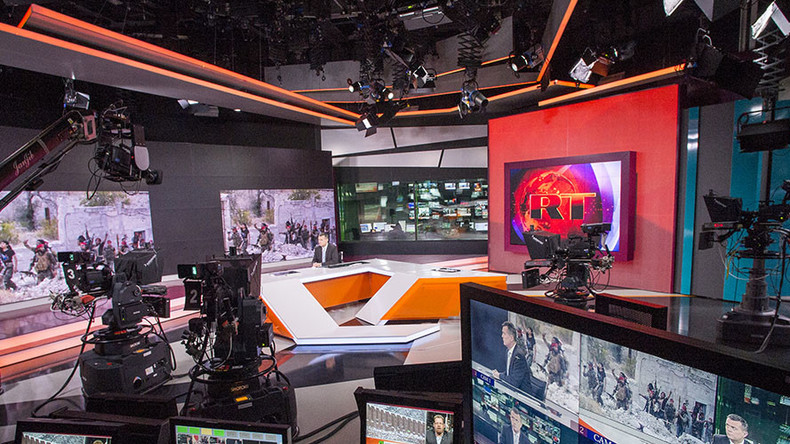 The Russian embassy in Britain has responded to recent criticism of RT in the Times newspaper, calling the allegations "puzzling" and "misleading."
Across the weekend, the newspaper ran at least six separate articles on RT, claiming the network is part of a Russian government "misinformation campaign" based on "rumour and conspiracy theories."
The newspaper also said people who watch RT are more likely to hold anti-Western views, and that the network uses unqualified and "obscure" experts, fails to remain impartial, and seems to be "turning viewers against the West."
The embassy's press secretary, Konstantin Shlykov, has hit back at those claims.
"The outburst of your editorial (Putin's Information War, 30 July) is puzzling. What kind of Russia's monopoly over information abroad? What about Western and other media? Or is it about freedom of press in this country?" Shlykov writes in a letter to the newspaper.
"I cannot imagine a more misleading and disdainful attitude towards your readers, their common sense and intelligence."
On Tuesday The Guardian also carried an opinion piece on its website by Piers Robinson from the Department of Journalism Studies at the University of Sheffield. He questioned the Times articles, saying the UK's media biases must also be looked at with a "critical eye."
"Whatever the accuracy, or lack thereof, of RT and whatever its actual impact on western audiences, one of the problems with these kinds of arguments is that they fall straight into the trap of presenting media that are aligned with official adversaries as inherently propagandistic and deceitful, while the output of 'our' media is presumed to be objective and truthful," the newspaper says.
"Moreover, the impression given is that our governments engage in truthful 'public relations,' 'strategic communication' and 'public diplomacy' while the Russians lie through propaganda.
"Neither of these claims has significant academic support."