Send Royal Navy to guard Gibraltar during Brexit talks, says MoD adviser
Britain must be prepared to reinforce Gibraltar with warships ahead of Brexit negotiations in a bid to ward off Spanish designs on the Mediterranean colony, according to one adviser.
In an article on the ConservativeHome website published Tuesday, Ministry of Defence (MoD) adviser and director of the Allison Center for Foreign Policy Studies at the Heritage Foundation Luke Coffey said the UK must be prepared to defend 'the Rock'.
"The Ministry of Defence should also make a grand gesture by increasing the Royal Navy's visible presence in Gibraltar," he wrote.
His comments come after Spanish Foreign Minister Jose Manuel Garcia-Margallo called for a joint sovereignty treaty in the wake of the Brexit vote in June.
Coffey said Gibraltarians must be supported if they become isolated, including by air if required.
Read more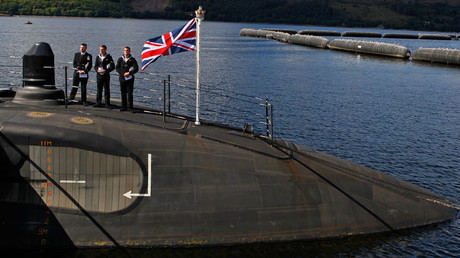 "Other than issue the obligatory statements from the Foreign Office, the government has done little to reassure those living on the Rock that their interests will be safeguarded," he warned.
He also urged Prime Minister Theresa May and other Tory figures to visit Gibraltar as soon as possible.
"Members of the Shadow Cabinet and representatives from other political parties in Westminster should be invited to join as well. (Whether or not they do so is another matter.)"
Coffey said Gibraltar's inhabitants are "tough," having endured 14 sieges since 1309, and that they "revered sovereignty and self-determination perhaps more than any other people in the world."
"Westminster has a moral obligation to protect the interests of British citizens living in Gibraltar as they would if they were living in London, Cardiff, Belfast, or Edinburgh," Coffey added.