British MP financed by group linked to failed Turkey coup
Published time: 2 Aug, 2016 11:03
Edited time: 25 Aug, 2016 14:23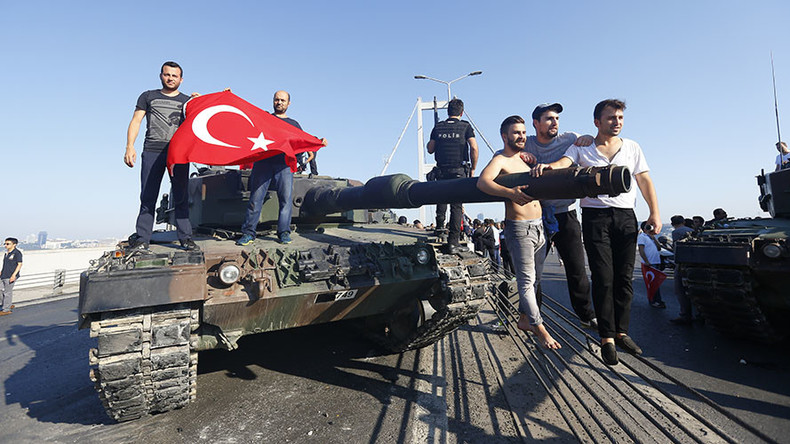 A British MP was paid thousands of pounds by a group allegedly linked to the failed Turkish military coup to write a report on Turkey's human rights record, which was then promoted during a House of Commons debate, it has emerged.
According to the Times, Tory MP Sir Edward Garnier accepted £115,994 ($152,951) from the Istanbul-based group Journalists and Writers Foundation (JWF).
The group has been linked to an organisation headed by the Islamic preacher Fetullah Gülen, who lives in self-imposed exile in the US.
On July 15, a group of rogue soldiers that Ankara alleges were connected to Gülen attempted to topple the democratically-elected government in Turkey and bring martial law into effect.
Garnier's paper, titled 'A Report on the Rule of Law and Respect for Human Rights in Turkey', was released in September last year and promoted by London-based PR company Hawthorn, which offers "reputation management."
Copies were sent to then-foreign secretary Philip Hammond and then-Prime Minister David Cameron.
It was written at a time when Gülen's group was listed as a terrorist organization in Turkey.
Garnier's report focused almost solely on the juridical actions of the Turkish government against Gülen-linked organizations, according to the newspaper.
In March this year, Garnier joined in a Commons debate on the EU-Turkey migrant deal, raising "serial and appalling" human rights and rule of law abuses by the Turkish government and urging a reversal of the UK's support for Turkey's accession to the EU.
While he mentioned his contribution to the report during his Commons statement, he did not reveal it had been commissioned by a group linked to the Gülen movement.
According to the Times, Garnier denied supporting the Gülenists and said his report was researched independently.
The recent coup was unsuccessful, but more than 230 civilians were killed and 2,191 people were injured.
Opposition parties have condemned the coup attempt.
The Times says since the 1970s, Gülen has established a web of influence in Turkey through schools, media outlets and businesses, urging his followers to pursue careers in the police, judiciary, military and other institutions.
He remains as the group's honorary president.