'Bonkers' govt decision casts doubt on Britain's first nuclear power plant in 20yrs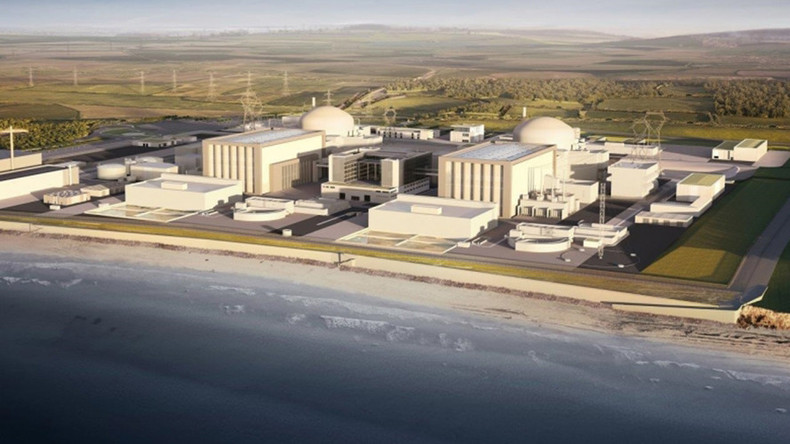 Theresa May's government has made a "bewildering and bonkers" decision to pull back on signing a deal to build Britain's first new nuclear power station in 20 years, just a day after it was given approval and funding.
Read more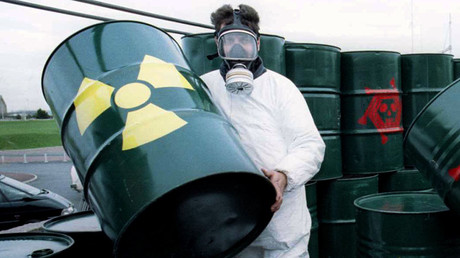 French energy firm EDF, which is financing most of the £18 billion (US$23.7 billion) project at Hinkley Point in Somerset, approved the funding at a board meeting on Thursday, although its board was split.
Contracts were expected to be finalized on Friday but the government shocked the industry by saying it wanted more time to study the details.
Critics believe the government has been stung by the anger over the amount EDF will be paid for generating power from Hinkley - £92.50 per unit of electricity generated. New PM Theresa May wanted time to look at the deal before anything is signed.
Around 25,000 jobs are expected to be created by the project.
Justin Bowden, the GMB trade union's national secretary for energy, told the Press Association: "Theresa May's decision to review the go-ahead on HPC is bewildering and bonkers. After years of procrastination, what is required is decisive action not dithering and more delay.
"This unnecessary hesitation is putting finance for the project in doubt and 25,000 new jobs at risk immediately after Brexit. It is a gross error of judgment and must be reversed."
Bowden added: "Building Hinkley will not only on its own make up for successive governments' failure to have in place a coherent energy policy, but it is a very important step along that road... As GMB has been warning now for months, the country's energy capacity is already so fragile that if we have a cold winter there is a high likelihood we will experience power cuts.
"The ramifications of this foolish delay are far wider than putting our energy needs in jeopardy – they will immediately call into question other major infrastructure projects coming down the line like HS2 and Heathrow/Gatwick expansion."
Jean-Bernard Levy, EDF group chief, told the BBC he remained confident the project would go ahead.
"I have no doubt about the support of the British government led by Mrs May."
Business and Energy Secretary Greg Clark said in a statement: "The UK needs a reliable and secure energy supply and the government believes that nuclear energy is an important part of the mix.
"The government will now consider carefully all the component parts of this project and make its decision in early Autumn."
Read more
The Campaign for Nuclear Disarmament (CND) says the government is right to review the deal, and now it should be scrapped.
Its general secretary, Kate Hudson, said: "Even supporters of nuclear power now recognise how bad this deal is. It means signing up our future to some of the most expensive electricity we have seen, and handing over £30 billion in subsidies to France and China just isn't a credible economic plan."
Hudson has criticized the nuclear deal as one which "will saddle future generations with an astronomical environmental and economic debt."
She added: "Nuclear power is dangerous. During normal operation cancer clusters have been observed by scientists around power stations.
"There is the risk of nuclear accidents and disasters like Fukushima, and there is still no safe way to store nuclear waste. Tackling nuclear waste ultimately falls to national governments at huge expense."