Firearms used on only 7 occasions by British police over 12 month period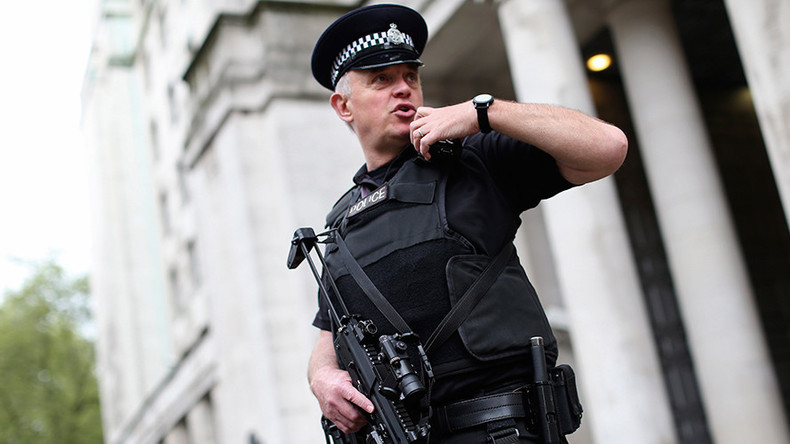 Official records show British firearms police collectively only discharged their weapons on seven occasions in the space of 12 months. The news comes as it emerged armed police numbers have seriously dwindled under Tory rule despite the 'severe' terrorism threat.
Figures released by the Home Office on Thursday cover the year ending in March 2016 and show that the rate of discharges. Despite appearing to be incredibly low in comparison to the US, the figures are actually a record high in recent years.
From the year ending in March 2013 weapons were only used three times while in the same 12 month period ending in 2015 there were only six occasions that firearms were used.
This compares extremely favorably with the US, where police have killed 613 people in 2016 alone, though the precise figures for individual discharges are unknown.
British armed police are only deployed to specific incidents and to guard vulnerable locations like airports and public buildings.
The firearms figures emerged as the Police Federation reiterated its concern over government cuts to the number of armed officers in light of a spate of terror attacks on the continent.
John Apter, chair of Hampshire Police Federation, told The Times that government pledges of more firearms-trained police are not enough to diminish a "real sense of vulnerability" in the UK.
"I don't think that another 1,500 officers is enough, given events we have seen in France," he said.
On Thursday it was claimed that only one suspect is being held under the UK's highly restrictive Terrorism Prevention and Investigation Measure (TPIM) program, despite a heightened national alert and fears of extremist attacks.
The TPIM program, which came into effect in 2012, can include intense restrictions on suspects such as curfews and electronic tagging.
Former senior counterterrorism officer Chris Phillips told the Daily Mail that just one person being held under TPIM. This is despite up to 2,000 terror suspects being known to police.