Gunman in standoff with armed police in Surrey, southern England - reports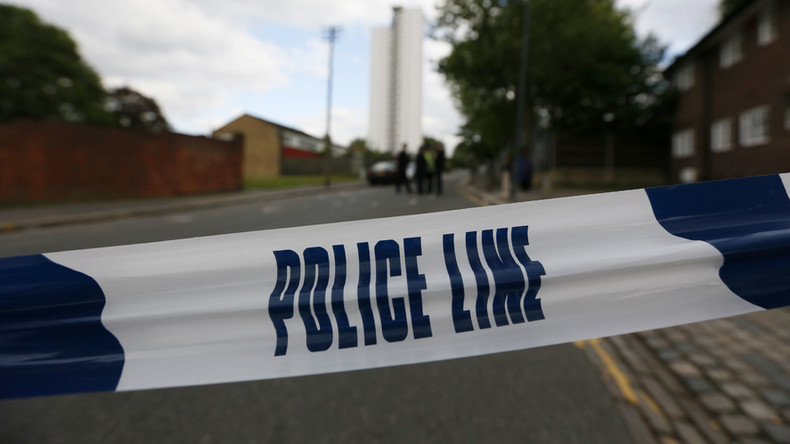 Armed police were locked in a standoff with what they thought was a gunman for about ten hours on Thursday in Smallfield, Surrey, a rural town on the outskirts of London.
Carey's Wood road was closed off and residents were told to stay in their homes. One resident told the Surrey Mirror that a police helicopter was near the scene since 5:30am GMT.
Police say they initially attended the property as part of a pre-planned drug raid.
In a statement, Detective Inspector Paul Burrill said officers were after Paul Hodge, who was believed to be at the property with a suspected firearm.
However, he was not there.
"Following a thorough search of the property with assistance from NPAS and the Surrey Police Dog Unit no-one was located inside the address," Burrill said after armed police were stood down.
Burrill added it was also possible Hodge could have left the house in the course of the operation and it was not "completely clear" what had happened.
Police had been in riot gear, a witness said.
"It's pretty bad here. There's a guy in his house with a firearm refusing to get out," a Smallfield resident who did not want to be named told the newspaper.
"Armed police are surrounding his house and the helicopter has been seen flying over. We can't get in or out of Carey's Wood and people can't get to work. I'm very nervous," the resident added.
"There's a heavy police presence there with cars and vans, I've also just seen an ambulance go by...enough is enough in this area, there is so much crime and vandalism – this has to stop."
A business owner from Smallfield, who also wished to remain anonymous, told the Mirror that he believes the incident began as a drug raid.
"I've heard rumours that it started off as a drug raid and I believe the chap in there has got a gun and he is saying 'I'm a free man of the land.'"
Warrants were also executed at 15 other addresses cross East Surrey as part of the drug investigation called Operation Aragon, with a total of 10 people being arrested as a result.
Police are making inquiries to track down Hodge.