Fake British-made bomb detectors still being used in Middle East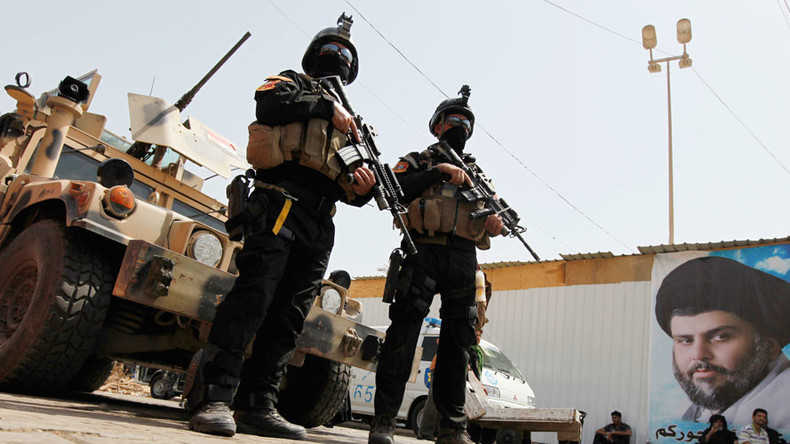 Fake British-made bomb detectors are still in use by security forces in places such as Baghdad and Beirut despite the fraudster who produced the useless kit being jailed three years ago.
The hand-held device, which was marketed as using a swiveling antenna to locate chemical traces of potential bombs, was proved a fraud in 2010 and banned from export.
James McCormick, who made £55 million (US$72 million) selling the fake devices marketed under names like ADE651, GT200 and Alpha, was jailed for 10 years for fraud in May 2013.
However, a report by Reuters has shown that versions of the detector are still in use in some of the world's trouble spots – exactly where the threat of terrorist tactics such as car bombs is most serious.
The investigation showed the devices – which have been described as "glorified dowsing rods" – are still in use in Iraq despite being banned by the country's prime minister, Haider al-Abadi, in July.
Scientist Dennis McAuley told Reuters he had taken apart and examined such devices at the Northern Irish Forensic Science Laboratory in the past.
"There is no scientific basis to it. It's a complete fraud," he said, warning that continued use presented a serious danger.
"If authorities are putting any reliance on this to detect explosives, it's ludicrous. It's unbelievable they are still using this," he added.
The investigators found the fake technology is also being used in Egypt, in spite of claims by the nation's military spokesman, Brigadier General Mohamed Samir, that any equipment purchased is "subject to specific standards and is tested before the contracts are signed."
Reports indicate the device is also still in use in war-torn Syria and Lebanese capital Beirut.
Although the devices used in all these countries were not verified as the same model, they were all physically similar – a handgrip with a spinning antenna which purports to 'point' in the direction of detected explosives.
Other experts say the design itself betrays the uselessness of the detectors.
Dan Kaszeta is the director of UK-based security consultancy Strongpoint Security, and once served as a US military Explosives Ordnance Disposal (EOD) specialist.
He told Reuters: "Given the state of current technology there is nothing that is in hand-held use that remotely detects explosives with any degree of accuracy or specificity.
"It just does not exist," he said.