Anti-Corbyn billionaire urges rebel MPs to split Labour & form new party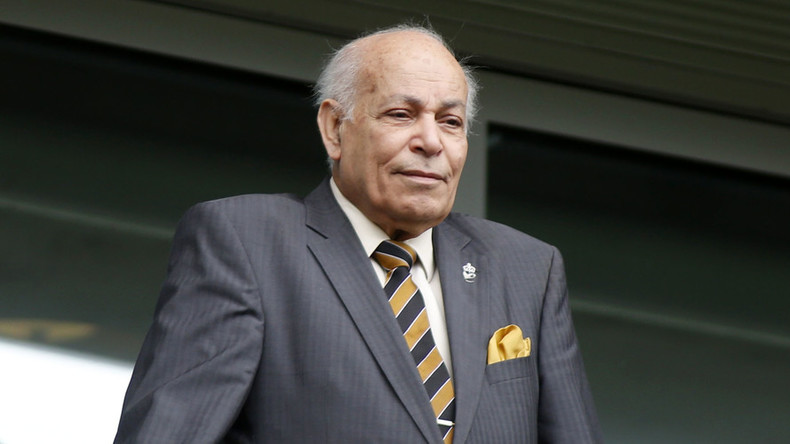 Billionaire Labour donor Assem Allam has encouraged MPs opposed to party leader Jeremy Corbyn to defect and start a new party, after saying he will not support the embattled Labour chief or his leadership rival Owen Smith.
Businessman and Hull City football club owner Allam told reporters he had held conversations with several Labour representatives in the House of Commons when Corbyn first won the leadership race in September 2015.
Speaking about his meeting with four high-profile politicians, Allam told the Times: "They said, 'We agree with you, yes he will never win an election, yes he will never be a strong opposition leader — but we want to leave it for a year.' Their view was, 'We don't want to rock the boat.' I said, 'You are not doing your party or democracy a favour.' I have been proved right, unfortunately."
Allam now wants all of those disagreeing with Corbyn to sever ties with the Labour Party entirely and start a new political project. "Now is the time. We missed a year and look at the damage that has happened in that time. At prime minister's questions they are taking the mickey out of [Corbyn]," he added.
The billionaire, who has given more than £500,000 to the party, also refused to support Corbyn's challenger Owen Smith in his campaign to "keep [the Labour] movement united."
It is believed that of the 184,000 people who have joined Labour as supporters in order to vote in the upcoming leadership election, the majority are Corbyn backers. Their £25 registration fee has put an astounding £4.6 million (US$6 million) into the party's coffers.
Allam's comments follow a direct appeal by shadow chancellor and Corbyn right-hand man John McDonnell for Labour members to stop aggravating divisions in the party.
Interviewed on the BBC's Andrew Marr Show on Sunday, McDonnell turned away from Marr and spoke directly into the camera.
"There's a small group out there that are willing to destroy our party just to remove Jeremy Corbyn. We've got to stop them. We've got to unite," he said.
However, Labour's divisions were clear to see in the newspapers as a Labour peer was pitted against a shadow cabinet minister in the Guardian. Labour Lords leader Lady Angela Smith said she had moved from being a Corbyn supporter to backing former frontbencher Owen Smith due to Corbyn's lack of efficiency.
"I think Owen can make that persuasive argument to the public. It is not good having the right values and the right policies – if you can't articulate and persuade other people," she said.
Lady Smith also claimed Corbyn never attends her meetings with members of different shadow ministries.
"He has been leader of the party during that time but there is a role for a leader to praise the team who have done the hard work and heavy lifting on these issues rather than just to claim the credit."
Yet, on the same day, in a piece for the paper's Sunday edition, the Observer, Shadow Justice Secretary Richard Burgon was quoted as saying that although people feel angry about all Labour's internal bickering and disagreement, "in our party we settle it through democratic means – no coups, no intimidation, no abuse."
Speaking at Corbyn's campaign launch in Salford, Burgon told the thousands in attendance: "I am not, and others are not, going to stand by and see every single one of you portrayed as the striking miners were, as thugs, brick-throwers, bullies and misogynists.
"It is vitally important that we respect each other with our different views, as we do. But I tell you this, MPs need to respect party members as well. MPs shouldn't be abused by members of the Labour Party or those who appear to be members of the Labour Party. But honest, decent Labour Party members – the people who made all of these other people MPs – should not be abused or badly treated by MPs."