Riots feared as 5th anniversary of Mark Duggan police shooting nears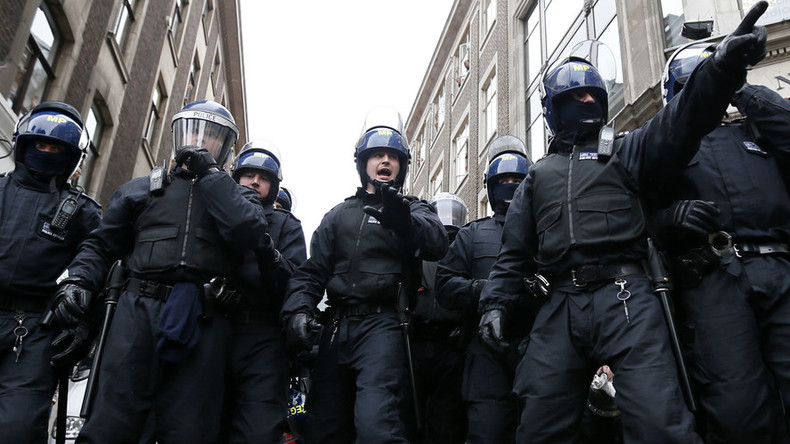 London may again descend into riots, looting and arson on a scale last seen in summer 2011, when violence swept England following the police shooting of black Londoner Mark Duggan, authorities fear.
Officers claim there are plans afoot to create civil disorder on the fifth anniversary of the killing, August 4.
This is coupled with concern the violence may coincide with the annual Notting Hill Carnival at the end of August.
An anonymous source told the Times the Metropolitan Police Service (MPS) has been warned to expect disorder at both events.
The original march in memory of Duggan on August 6, 2011, ended in a standoff with police. This led to clashes when a 16-year-old girl allegedly threw something - which may have been a stone or a leaflet – and was swarmed by police.
The confrontation, which came amid strained relations between the black community and the MPS, a police force frequently regarded as institutionally racist, is seen as the catalyst for the riots that followed.
A flyer for the 2016 memorial event, seen by the Times, said: "[The] 6th of August marks the fifth anniversary of the 2011 Tottenham riots, which followed on from the shooting of Mark Duggan.
"To mark this occasion the Tottenham Rights and Mark Duggan Justice Campaign will be organising a day of action, remembrance and community healing."
Last week a police officer was stabbed and four more were injured in London's Hyde Park after a water fight escalated into a clash between police and up to 4,000 young revelers in the city's worst bout of violence since the 2011 riots.
Police in riot gear remained in place in the park for almost 12 hours and a police helicopter was deployed.
Bottles were reportedly thrown at officers and two men were treated for knife wounds.