Foreign Office backtracks on its defense of alleged Saudi atrocities in Yemen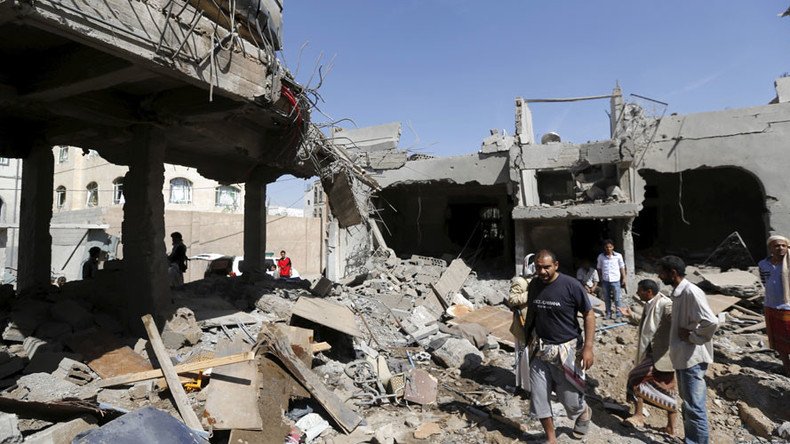 The British government has been forced to withdraw a number of statements it made claiming that the Saudi war in Yemen had not breached human rights law.
A number of written and oral statements made by ministers claimed that the government had assessed no breaches of humanitarian law carried out by the UK's autocratic ally.
The retraction appears to have been timed for the final day of Parliament before the summer recess, and was in written form – on a day when tens of last-minute responses to political questions are poured out by ministers.
However, the Foreign Office maintained that the statements, made over a period of months by six different ministers, had not been intended to mislead MPs.
The Liberal Democrats recently called on the government to suspend arms trading with the theocratic Gulf state.
The retraction said that, for example, one statement in February said "we have assessed that there has not been a breach of IHL (international humanitarian law) by the coalition," when it should have stated that "we have not assessed that there has been a breach of IHL by the coalition."
Another statement by then Foreign Secretary Philip Hammond in January had claimed: "I regularly review the situation with my own advisers and have discussed it on numerous occasions with my Saudi counterpart. Our judgment is that there is no evidence that IHL has been breached, but we shall continue to review the situation regularly."
The correction, however, added that such assessments "would simply not be possible in conflicts to which the UK is not a party, as is the case in Yemen."
Tom Brake, the Liberal Democrat foreign affairs spokesman, told the Guardian Thursday that the Foreign Office minister Tobias Ellwood managed to tie himself "in knots" in an effort to "defend the government's hypocritical position on Saudi Arabia and Yemen.
"Having spent all year claiming to have made assessments on whether Saudi Arabia is breaking international humanitarian law in Yemen, we now see that no such assessment has been made, and that MPs have been misled on this issue.
"This sordid affair tarnishes Britain's standing in the world," he added.
You can share this story on social media: