Will the US use a quick trade deal with Brexit Britain as an EU TTIP trojan horse?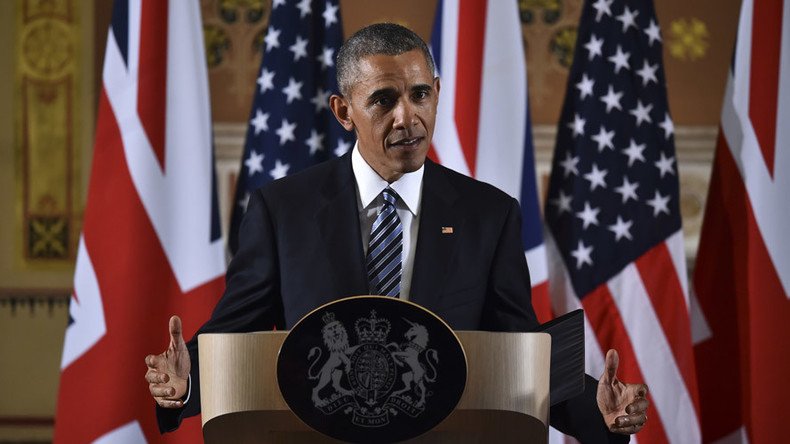 American officials may be looking to sign a quick and easy trade deal with the UK following last month's Brexit vote in an attempt to breathe life into the stalled TTIP agreement between the US and EU.
US attitudes towards a bilateral agreement with Britain have softened just months after President Barack Obama said Britain would "go to the back of the queue" for trade deals if it voted for Brexit.
US Secretary of State John Kerry discussed a bilateral deal with his UK counterpart, Foreign Secretary Boris Johnson, during a visit to London this week.
Kerry told a press conference the US is beginning to "pencil" in the terms of a trade deal, but stressed it would not negotiate an agreement with the UK as long it remains in the EU.
Both Kerry and Johnson were keen to emphasize that the "special relationship" between the two countries would continue regardless of the Brexit vote.
The secretary of state's comments came in stark contrast to Obama's remarks during a press conference at Downing Street in April.
Speaking alongside former UK Prime Minister David Cameron, the president said Washington is more interested in negotiating with the EU than with Britain.
"I think it's fair to say that maybe at some point down the line there might be a UK-US trade agreement, but it's not going to happen any time soon because our focus is in negotiating with a big bloc, the European Union, to get a trade agreement done.
"And the UK is going to be in the back of the queue."
A US-UK deal is likely to focus on business investment more than trade tariffs.
It is believed Washington will use the specter of a bilateral trade deal with London to put pressure on the EU to sign up to the Transatlantic Trade and Investment Partnership (TTIP), a controversial trade agreement which has currently stalled in negotiations.
Recent surveys have revealed a sharp increase in the number of Europeans who believe the pact would have a negative impact on the EU's economy and its labor and consumer protections.
Kerry addressed concerns around TTIP during the press conference.
He said the trade deal "does not usurp people's ability to have strict standards. It embraces strict standards and it empowers people to be able to regulate their products and economies."
You can share this story on social media: