Files on shady business deals involving Margaret Thatcher's son kept secret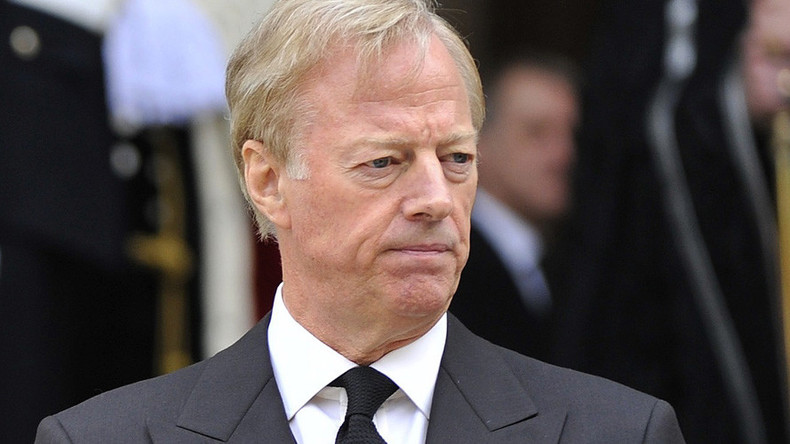 Secret files detailing the shadowy Middle Eastern business activities of Sir Mark Thatcher, son of the late former Prime Minister Margaret Thatcher, will be kept under lock and key in government archives instead of being published as expected.
Four batches of documents on the younger Thatcher are being retained despite official legislation dictating documents should be released after 20 years unless there are good reasons to retain them in Britain's National Archives.
Previously the rule had been that files are made public after 30 years, but this was reduced to 20 years under Labour PM Gordon Brown.
Two files, titled 'Cementation contract: Mark Thatcher and the Omanis' will now not be released until 2053, meaning that they will have been kept out of the public eye for 65 years by the time of their publication.
Two further files have been designated as "temporarily retained" and have been assigned no date for release. These are titled 'Mark Thatcher and the Omanis; other allegations against Mark Thatcher' and 'Request by Electronic Data Systems to employ Mark Thatcher.'
It is thought the files pertain to Middle Eastern construction contracts and a role Mark Thatcher took up at the US Department of Social Security while his mother was still in high office.
The decision was immediately criticized by Liberal Democrat party leader Tim Farron. He told the Mirror Thursday that "if certain sections still compromise national security or foreign relations after all this time, they should be redacted."
Farron said the move was more likely to have been engineered to "avoid embarrassment."
"There is no legitimate reason for these papers to not be in the public domain and I urge the Cabinet Office to think again," he said.
Mark Thatcher is believed to be been connected with a string of notorious activities such as the 2004 'Wonga' Coup in Equatorial Guinea.
Mercenary and ex-SAS captain Simon Mann, who was jailed in Guinea when the coup failed, told the Guardian in 2013 that Margaret Thatcher had approved the move.
Mann claimed at the time that she told him at a meeting in her Belgravia home ahead of the putsch that she was "sure it's going to work."