British pensioners flock to London suburbs for public sex parties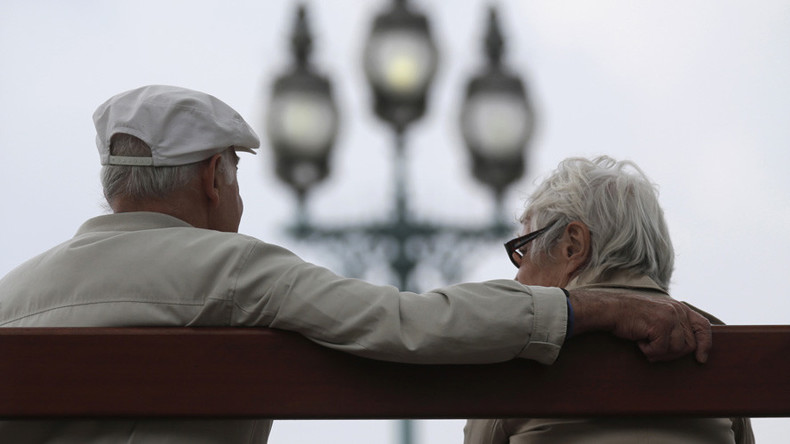 Sex-hungry pensioners are descending on London's southern suburbs to enjoy outdoor 'dogging' sessions, as the UK endures a sweltering heatwave.
Police in Croydon are cracking down on energetic elderly lovers who are using the town's car parks for open-air sex parties.
Britain's recent spell of hot weather is believed to be behind the influx of retirement-age Lotharios, who have caused upset after leaving used condoms and dirty tissues at the scene of excitement.
Croydon is ranked as one of the top places in the UK for 'dogging' – British slang for public sex, usually in a car park or country park, which involves an audience.
A spike in complaints of public indecency in two car parks outside the Royal Garden Restaurant and Karaoke Bar have prompted local law enforcement to take action against the randy elders.
"Both car parks are being used. One side is specifically [for] gays and bisexuals and the other side is for straights. It's been going on for years," constable Barry Swift told the Croydon Guardian.
He said Croydon is ranked third in the country for dogging spots.
"The people who are coming in [to] take part in sexual activities are not just youngsters – we are looking at pensioners, which is quite surprising.
"They are committing offenses, the place is littered with dirty condoms and tissues so it is really advertising that people are turning a blind eye to it. If you're going through the park with your kids and one of your children falls over in those tissues it is not very nice."
Swift said there have also been reports of sexual assaults near the dogging areas, including one man who jumped out in front of a woman while masturbating.
The constable warned some members of the public are documenting the sex parties and putting them online.
"There is also a vigilante group who go up there and film people's registrations and put it on YouTube. They have been relatively quiet lately, but the videos still exist."