Man reportedly shoots dead a mother, daughter and himself, shocking quiet northern town Spalding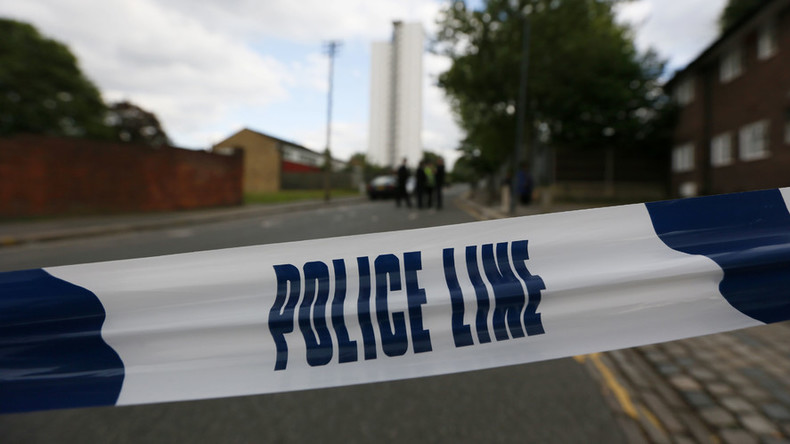 A deadly shooting in Spalding, Lincolnshire, which left 3 people dead is believed to have been 'tragic family incident.'
Unconfirmed reports have suggested that a mother, 40, and a daughter, 20, were killed along with a male.
Sky News has cited anonymous sources which have named the dead as mother and daughter Clare and Charlotte Hart, and father Lance Hart.
Local councillor Gary Porter told the Lincolnshire Echo police are not looking for any suspects related to the crime.
"It looks from what we have seen so far, it is a tragic family incident - that is what I have been led to believe.
"Police are not looking for anyone else. Feel sorry for the people's families who are involved and be grateful it's not yours. Everything we have seen so far suggests it is a domestic. Staff at the swimming pool have been interviewed.
"It is a tragic event on a personal scale rather than community scale," he added.
Police in Lincolnshire responded to the incident shortly after 9am BST on Tuesday. A spokesman for Lincolnshire constabulary said police did not fire any shots themselves.
Ambulances, a helicopter and six police vehicles attended the scene outside Castle Sports Complex, Pinchbeck Road.
The deadly shooting has shocked the small town of Spalding, which has a population of just 28,000.
Local journalist Nigel Chapman said on Twitter that witnesses reported "hearing a sound like a bird scarer going off."
A Lincolnshire police spokesman said: "There is no indication that this is a terrorist related incident and no shots have been fired by police."
"We would urge members of the public to stay away from the area at the present time.
"There is an ongoing police investigation and at this stage we are not looking for anyone else in connection with the incident."
The swimming pool and sports centre where the incident took place is now closed until Thursday, July 21.
Local businesses reportedly kept their doors closed and schools went into lockdown after the shooting.
Spalding hairdresser Chloe McDonnell, who works at Shear Shak on Pinchbeck Road, told the Lincolnshire Echo the shop locked its doors as the lockdown continues.
"I'm scared, I actually want to cry– we do not know what has happened," she said shortly after the incident.
"It happened near to us but we have not seen anything apart from emergency vehicles going past. Everything appears completely normal outside."
The East Midlands Ambulance Service released a statement confirming the death of three people.
"We received a call at 09:04 this morning reporting gun shots on Pinchbeck Lane, Spalding. Our ambulance crews and Paramedic Officer were sent to the emergency and told to approach with caution.
"Upon arriving at scene our paramedics treated three patients who had gunshot wounds. Despite the best efforts of everyone at the scene the patients were pronounced dead."
The statement adds: "This is a tragic incident and our thoughts are with the friends and families of those involved."