He backed Brexit, but Boris Johnson still tells EU chiefs UK won't abandon Europe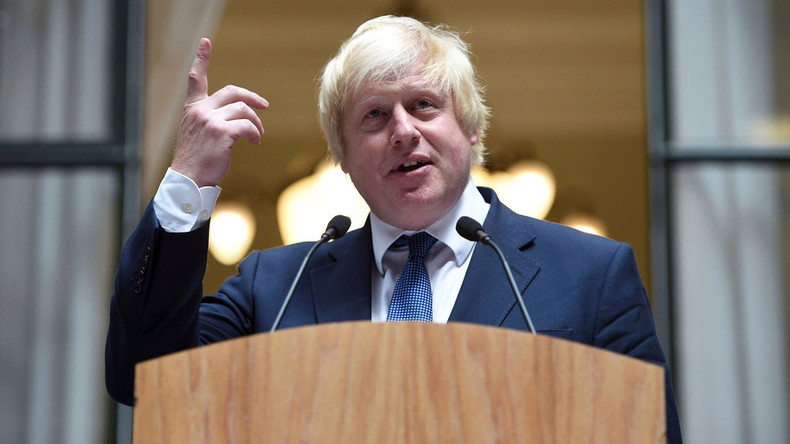 Foreign Secretary Boris Johnson assured EU leaders that Britain will not abandon its leading role in Europe during his first visit to Brussels since his appointment by Prime Minister Theresa May last week.
Johnson, who successfully led the Leave campaign, said the UK's withdrawal from the European Union will not hamper cooperation with Europe.
"The mission I will be taking to our friends in the council is that we have to give effect to the will of the people and leave the European Union," he said as he arrived in the European capital.

"But that in no sense means we are leaving Europe. We are not going to be in any way abandoning our leading role in European participation and co-operation of all kinds.

"When you look at the discussion on the table this morning over the horrific events in Nice, and Turkey where we have to work very closely together, you see the importance of that."
Johnson, the former mayor of London, is expected to meet with his EU counterparts and US Secretary of State John Kerry on Monday. His trip to Brussels was delayed, however, when his plane had to make an emergency landing in London's Luton airport on Sunday.
Twitter users seized the opportunity to poke fun at Johnson, with one user tweeting: "Even aircraft know that Boris Johnson travelling abroad on behalf of the country is not a good idea."
Another wrote: "Who needs a plane for Boris Johnson to travel across the EU, just give him some rope," referring to Johnson's ill-fated zipwire ride during the 2012 London Olympics.
The delay caused Johnson, who was appointed to Cabinet last Wednesday by new Prime Minister Theresa May, to be late for an informal dinner with EU foreign policy chief Federica Mogherini.

"I had a very good conversation to that effect with High Representative Mogherini and she very much agreed that is a role Britain should continue to play," Johnson said of the meeting.
Ministers are expected to discuss the terrorist attack in Nice and the failed coup attempt in Turkey.