Theresa May's Cabinet puts Tory unity before Britain's future, says Martin Schulz
Published time: 15 Jul, 2016 13:51
Edited time: 25 Jan, 2018 12:35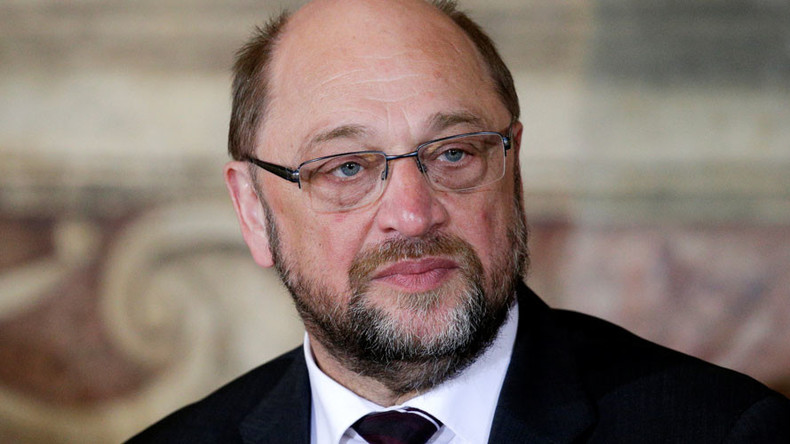 European Parliament President Martin Schulz has criticized Britain's new Prime Minister Theresa May for putting party politics ahead of her country's best interests.
The German politician slammed May's cabinet reshuffle – which rewarded lead Brexiteer Boris Johnson with the job of Foreign Secretary – branding it part of a "dangerous vicious circle."
Although Schulz said Brussels is willing to "work constructively" with May's new government, he warned the new PM's attempts to solve rifts within Conservative ranks at the expense of all else was not in Britain's or the EU's best interests.
May became prime minister on Tuesday evening and immediately began announcing her new Cabinet, which included key roles for known Euroskeptics.
Former Foreign Secretary Philip Hammond is the new Chancellor and former Europe Minister David Davis is now the Minister for Exiting the European Union.
"We will work constructively with the newly elected British government in these difficult times, as we have in the past," Schulz said in an interview with German newspaper Süddeutsche Zeitung published on Friday.
"The composition of the new cabinet [under May] shows that it has less to do with the future of the country than it does with the ensuring the cohesion within the Tory party."
Schulz' strong criticism echoed other European politicians who reacted with disbelief at news of the former London mayor's appointment to such a key ministerial role.
The French Foreign Minister described Johnson's appointment as a "sign of political crisis" in the UK following Brexit.
German Foreign Minister Frank-Walter Steinmeier was less restrained in his remarks, describing the former London mayor as "irresponsible."
"People [in the UK] are experiencing a rude awakening after irresponsible politicians first lured the country into a Brexit and then, once the decision was made, bolted and didn't take responsibility," he said during a speech at Greifswald University in Germany.