Scot free? PM May heads to Scotland as Sturgeon threatens post-Brexit independence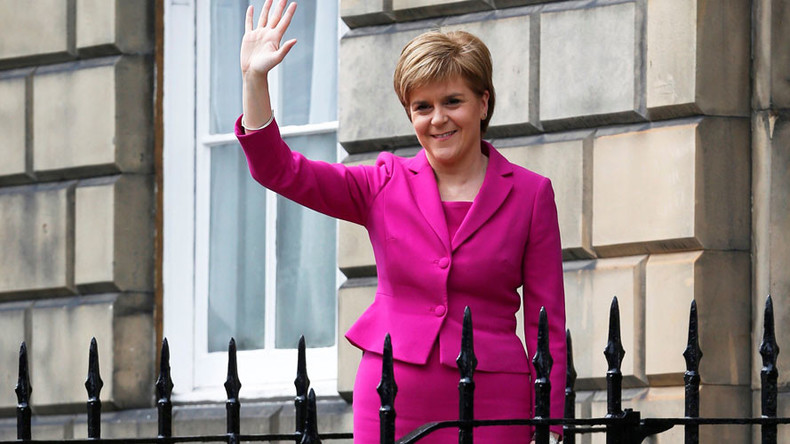 Newly-appointed British Prime Minister Theresa May is set to meet Scottish First Minister Nicola Sturgeon in Edinburgh on Friday in a bid to stave off a second Scottish independence referendum and discuss the union's future.
Read more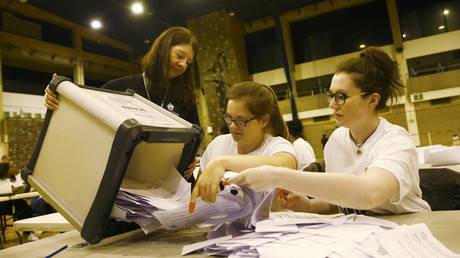 Sturgeon says she wants to discuss what will be done to protect Scottish interests, which she believes have been put "at risk" by the English and Welsh vote to leave the EU.
Scotland voted 62 percent to 38 percent to remain in the EU on June 23.
In the first official trip of her premiership, May says she is "on the side of the Scots."
"The visit to Scotland is my first as prime minister and I'm coming here to show my commitment to preserving this special union that has endured for centuries," she told the BBC.
"And I want to say something else to the people of Scotland too: the government I lead will always be on your side.
"Every decision we take, every policy we take forward, we will stand up for you and your family - not the rich, the mighty or the powerful.
"That's because I believe in a union, not just between the nations of the United Kingdom, but between all of our citizens."
May said preserving the union is her top priority on entering Downing Street, but has also pledged to honor the result of last month's referendum, saying "Brexit means Brexit."
In reply, Scottish National Party (SNP) leader Sturgeon has said "Remain means Remain," warning that a second independence referendum is "on the table" if Scotland is taken out of the EU.
Sturgeon says she hopes for a "constructive discussion" with May, and wants to find ways to protect areas including trade, university research, the rights of workers and influence on global policies such as climate change.
Congratulations to the new Prime Minister @theresa_may - despite our differences, I hope we can build a constructive working relationship

— Nicola Sturgeon (@NicolaSturgeon) July 13, 2016
"For those who still believe in the UK, I think the onus is on them to prove it can still protect and defend Scotland's interests.
"Now, I am determined to find the best ways of protecting Scotland's interests and I'm prepared to work to see if we can find options within the UK context and the UK process that will now take place to do that.
"I've been very open that it may well be that if we want to protect those interests the best or the only option will be to consider whether we want to become an independent country.
"That's a decision that Scotland would have to take if we get there, but I'm open to examining all options."
The visit comes as Britain's minister for Scotland, David Mundell, says there should not be another Scottish independence vote, saying there is "no mood" in the country for one.
"Of course, there could be another independence referendum but the big issue is: should there be another independence referendum? I'm clear there shouldn't and will continue to passionately make the case for that and also for the benefit Scotland gets from the United Kingdom."
Britain's new Chancellor Philip Hammond has dismissed suggestions from Mundell that Scotland could be allowed to negotiate a different deal with the EU, saying the best deal for Scotland is in remaining "inside the United Kingdom economy."
"However we voted, we are part of the United Kingdom and we have democratic decisions made across the United Kingdom. We will not implement the decision that the people of the United Kingdom collectively have made to leave the European Union," he said.