Blair justified Iraq War with 'discredited' child mortality data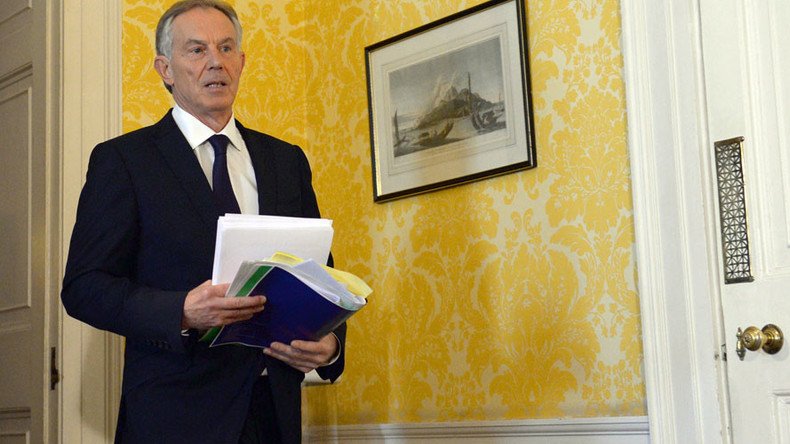 Ex-Prime Minister Tony Blair cited dubious child mortality figures as part of his justification for invading Iraq when he was grilled by MPs, the Chilcot report has revealed.
In the run up to the Iraq War, Blair claimed Iraq's child mortality rate was 130 deaths per 1,000, a figure he obtained from a long-discredited source, the Iraq Child and Maternal Mortality Survey (ICMMS).
This is despite the Foreign & Commonwealth Office (FCO) telling Downing Street there were no reliable figures for Iraq's infant mortality rate.
The former PM repeated the claim when testifying before the Chilcot inquiry in 2010, after he was asked whether the invasion had been good for the Iraqi people.
"In 2000 and 2001 and 2002 they had a child mortality rate of 130 per 1,000 children under the age of five," Blair told the Chilcot inquiry.
"The figure today is not 130, it is 40. That equates to about 50,000 young people, children, who, as a result of a different regime that cares about its people – that's the result that getting rid of Saddam makes."
According to economist Professor Michael Spagat, Blair was wrong about the figures and should have known better the first time he used them to justify war in 2003.
Writing for the Conversation, Spagat said the ICMMS data was flawed and hugely unreliable.
"As the Chilcot report notes, no fewer than four subsequent surveys plus the 1997 Iraqi census failed to confirm the ICMMS data, which found a massive and sustained spike in child mortality in the closing years of the 20th century," Spagat wrote.
The former PM was also told by one of his own government department's that the figures could not be trusted.
In February 2003, Downing Street asked the FCO for data on child mortality rates in Iraq in a bid to strengthen the argument for war.
The FCO replied, in now declassified correspondence, that there were "no truly reliable figures for child mortality rate" in Iraq. It went on to describe the ICMMS statistics as having "relied on some Iraqi figures" and been "proved questionable."
According to Spagat, Blair's private secretary then "iron[ed] out the nuances in the FCO's spot-on analysis," leaving the former PM to reference the discredited child mortality figures in his party speech in 2003.
Spagat said "there was no excuse" for Blair to repeat the incorrect claim in 2010, because the figures were already widely discredited.
"All in all, this affair is a remarkably good example of how complex information can end up being manipulated thanks to political imperatives and time limitations," Spagat writes.
"But it still doesn't explain why Blair held onto the discredited figure for so long."
You can share this story on social media: