Porn star Teresa May insists she's not new British PM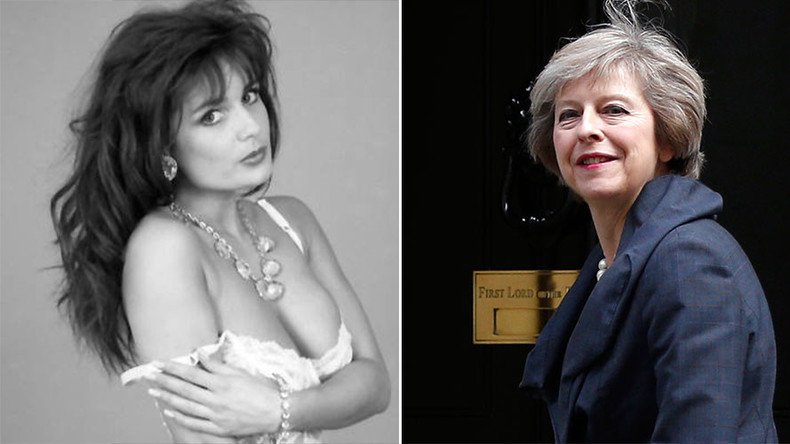 One is the next prime minister of the United Kingdom, the other is a salacious glamour model and adult film star – yet hundreds of Brits appear to be mixing them up on Twitter.
Teresa May is not the incoming PM and former Home Secretary, but her name is trending on Twitter nonetheless.
The model and actress has gained 1,000 followers in the just the past 24 hours alone – no doubt a sign of Britain's latent political awakening after Brexit.
After the announcement that Theresa May will become Britain's next PM on Wednesday, Twitter users sent tongue-in-cheek messages of congratulations to the other Teresa May.
In a tweet, the model said she was surprised some people were genuinely confusing her with the former Home Secretary. She was, however, amused by the level of attention she was getting.
Like her political namesake, the porn star promises fans robust leadership and a strong union, as demonstrated in films such as Horny Housewives on the job and Petticoat Passions.
Despite her sudden return to fame, Teresa May has developed a tough media management strategy.
And like most politicians, she is already finding ways to make money on the side.
With many voters holding their breath at the thought of a publicly anti-human rights politician entering Downing Street, Teresa May could offer a welcome alternative.
You can share this story on social media: