Sex education 'unfit' for Britain's 'smartphone generation'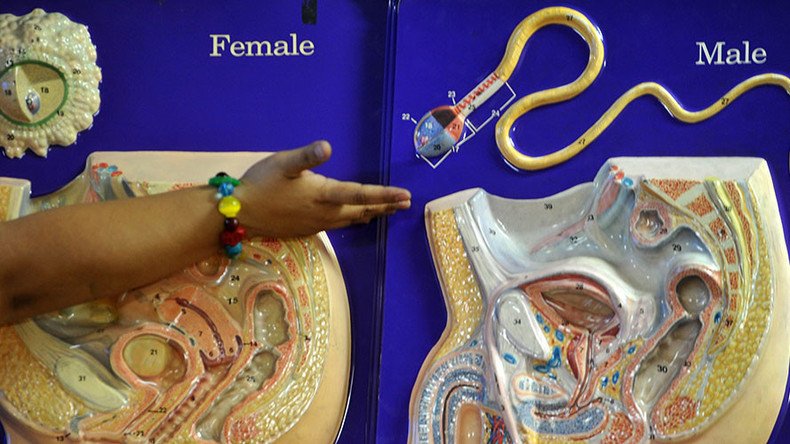 Sex education in British schools is "unfit" for the "smartphone generation," according to a new report. It claims 95 percent of pupils are not being taught about LGBT relationships, while one in seven pupils receives no sex ed classes at all.
The Terrence Higgins Trust said current government guidance on sex and relationship education (SRE) is older than the majority of pupils learning about the subject.
A survey of 900 respondents aged 16-24, conducted by the HIV and sexual health charity, found that young people are not taught about sexual consent.
It also found that infrequent and low-quality sex education is creating a "safeguarding crisis" for young people.
The report, called 'Shh… No Talking,' warns that sex education in its current state leaves young people vulnerable to abuse, bullying, and poor mental and sexual health.
Where SRE is taught in schools, it is usually limited to biological topics, such as reproduction, body parts and heterosexual sex.
"In this report, we've seen the stark reality of SRE in this country and heard saddening stories of how one generation of young people have been exposed to low self-esteem, homophobia, bullying, unhealthy relationships and poor sexual health as a result of the lack of quality SRE in our schools," Terrence Higgins Trust Chief Executive Ian Green said.
"The government's quiet blocking of compulsory SRE will condemn another generation of young people to leave school armed with little to no information on issues like LGBT relationships, gender identity and consent.
"Without trusted information from schools on anything other than the biological basics of heterosexual sex, young people will turn to less reliable sources such as the internet or their peers as they navigate life outside the classroom," he added.
The report also found that a third of students said they do not recall receiving any information about HIV at school.
Half of those surveyed rated the sex education they received as 'poor' or 'terrible', with just 10 percent rating it 'excellent' and 2 percent as 'good'.
The vast majority, 95 percent, said they were not taught about LGBT sex and relationships, and about 96 percent said they do not remember being taught about gender identity.
You can share this story on social media: