Gove Over: 'Boris backstabber' eliminated from Tory leadership race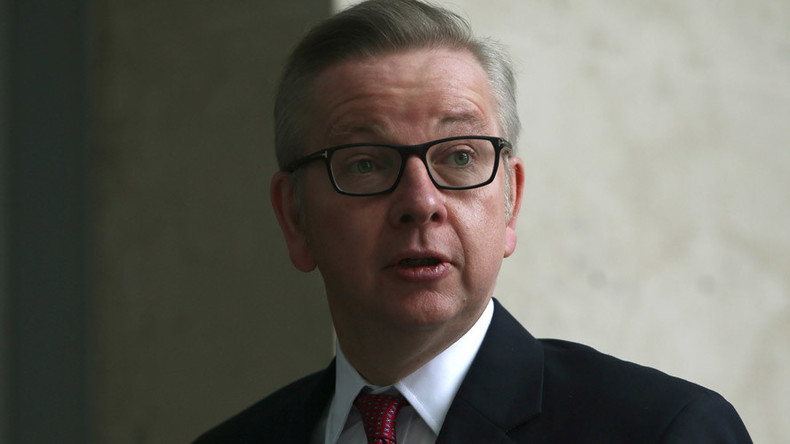 Brexiteer Justice Secretary Michael Gove was eliminated in the second round of voting in the Tory leadership contest, as bookies favorite Home Secretary Theresa May and Energy Minister Andrea Leadsom battle it out to be Britain's second female prime minister.
May came first in both rounds, finishing the second poll by Tory MPs with 199 votes - more than half of the party's 330 seats.
Leadsom came well ahead of Gove, after a hard day of campaigning by her supporters.
Final results show 84 MPs back Leadsom, while only 46 threw their weight behind Gove.
Commenting on the leadership race results on Twitter, Education Secretary Nicky Morgan, a Gove follower, said she was "very disappointed."
She added she would now support May for the role of Prime Minister.
Former UKIP leader Nigel Farage rushed to congratulate Tory right-wing Leadsom and give her his own endorsement in the last stages of the leadership race.
Relatively unknown Andrea Leadsom was able to amass high profile support as Gove was seen as untrustworthy after betraying Boris Johnson and placing his name on the ballot.
Earlier on Thursday, former Tory leader Michael Howard praised the minister for being the best Brexit candidate for the job.
Asked why he wouldn't back Gove, the now Lord Howard said: "I'm afraid the events of last week made it very difficult to support him."
Johnson had long been plugged as the party's next leader, specially by those supporting the Brexit campaign, including Gove.
But less than 24 hours after Johnson had placed his bid, Gove announced his own intentions to run on a Brexit ticket.
You can share this story on social media: