Arctic convoy heroes: Almost 70 WWII veterans get Russian bravery medals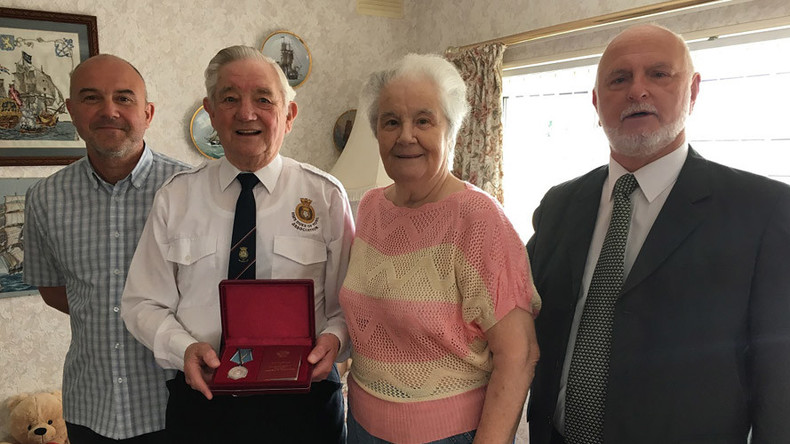 Dozens more UK veterans of the Arctic convoys that delivered supplies to the Eastern Front during WWII have been honored by Russia. It has taken years for the men's bravery to be officially recognized, but they have now received prestigious Ushakov medals.
"… Attaché of the [Russian] Embassy [in the UK] Oleg Shor presented the Ushakov medals to the Arctic Convoys veterans… who were awarded this military honor by Decree of the President of the Russian Federation for their personal courage and bravery displayed in WWII," the Russian embassy in the UK said.
The ceremonies were attended by the veterans and their relatives and friends, with at least 68 of those who took part in the convoys being given the award in the past month.
READ MORE Decisive victory: UK navy WWII vets finally receive Russian bravery medals
Russia officially requested permission from the UK government back in 2012 to award British veterans for their bravery. The request was originally denied, as it fell under a long-standing UK law of prohibiting Royal Navy mariners from receiving foreign awards and military decorations.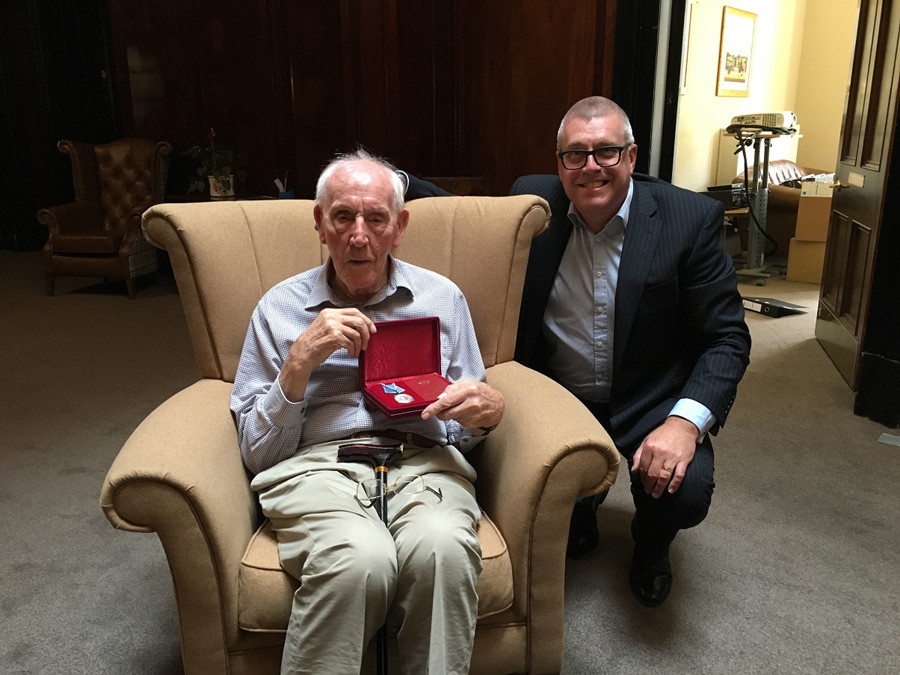 However, the UK authorities later permitted Russia to grant the medal to the WWII veterans. Over 3,000 veterans have been included in the list of those entitled to the honor.
The Medal of Ushakov is a Russian state award first presented in 1944. Named after 18th century Russian admiral Fyodor Ushakov, patron saint of the Russian Navy, the medal is awarded for courage and bravery displayed both in wartime and distinguished naval service during peacetime.
The Arctic convoys of WWII sailed from the UK, Iceland, and North America to northern ports in the Soviet Union. There were 78 convoys that reached the Russian ports of Arkhangelsk and Murmansk through the Barents Sea with the help of the British Navy.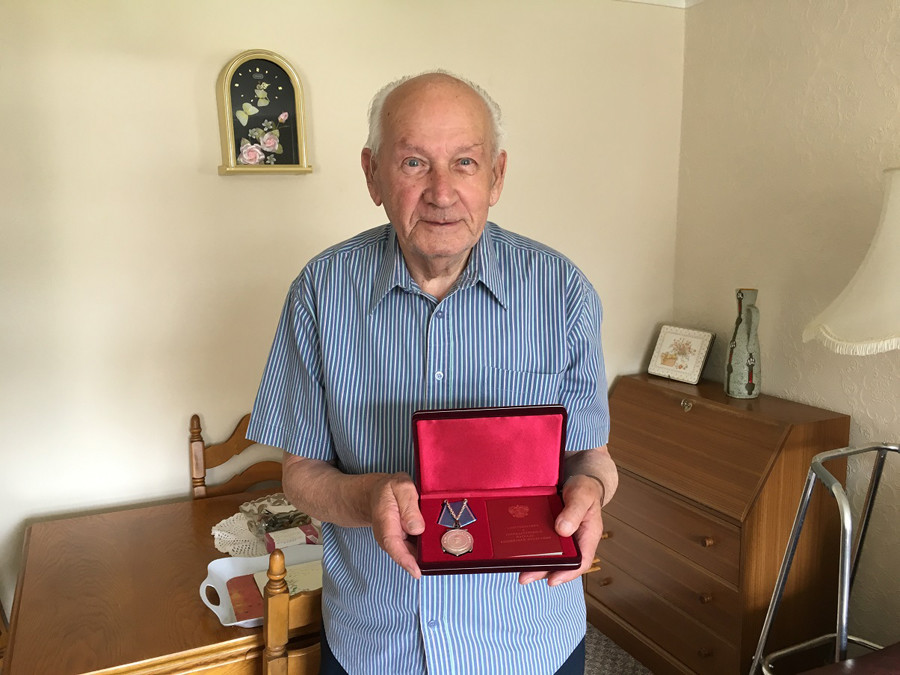 Some 1,400 merchant ships managed to deliver essential supplies to the Soviet Union under the Lend-Lease program. They were escorted by ships of the UK Royal Navy, Royal Canadian Navy, and the US Navy.
The Nazis sank over 100 merchant and warships, including 16 Royal Navy warships.