Box of Haribo & sausages spark bomb scare, controlled explosion in City of London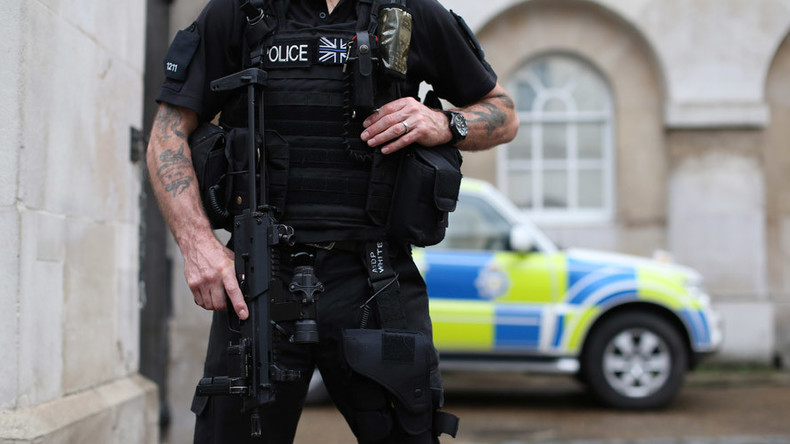 The City of London was partially sealed off Tuesday, with police carrying out a controlled explosion on a suspicious package, which eventually turned out to be just a box of Haribo sweets, along with some other food.
There was a security alert on a street near Moorgate subway station after the discovery of the package at 1:45pm.
Office workers stationed on buildings in the sealed-off area were forbidden from leaving their premises for over an hour due to the incident.
A bomb squad with sniffer dogs was called to the scene on Coleman Street, with police sappers using a robot to blow up the suspicious object.
Following the blast, it appeared that the package had only been filled with food products, such as sausages and sweets, the witnesses said.
Twitter users posted pictures of the aftermath online, with one image showing an intact pack of Haribo gummy sweets.

"Turns out Haribo survives a controlled explosion!" one of the users wrote.
"We were told to stay away from our big windows. Embarrassing that it was just a box of food!" she added.
City of London Police confirmed on Twitter that a controlled explosion had been performed, adding that the area is now "deemed safe."
Hi @tomisaac - yes a controlled explosion was carried out. All deemed safe now & area should be getting back to normal. Thanks

— City Police (@CityPolice) 5 июля 2016 г.
In late May, London mayor Sadiq Khan warned that terrorists "want to attack London" following the deadly attacks in Paris and Brussels.
On July 1, an Islamic State (IS, formerly ISIS/ISIL)-linked group threatened to target London's Heathrow airport and airports in America on US Independence Day.
You can share this story on social media: