Farage's 'annual' resignation met with social media frenzy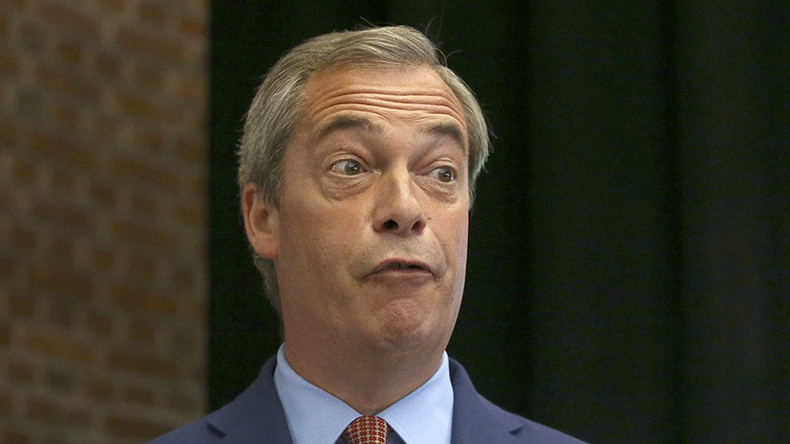 Reactions on social media to Brexiteer Nigel Farage's resignation announcement from the UKIP leadership ranged from glee and mockery to anger and scorn.
The anti-EU Farage, who will stay on as an MEP in in Brussels, announced his decision to step down on Monday morning, saying that he "couldn't possibly achieve more than we managed to achieve in the referendum."
The news was met by many with pointed ridicule, as many joked that Farage, who had resigned from the leadership last year after failing to win a parliamentary seat only to retake his post days later, would once again return.
"Farage becomes UKIP leader again," comedian David Schneider tweeted.
"Sorry, that's tomorrow's tweet," came the punchline.
Satirical news site, NewsThump, joked that the move was merely Farage's "annual resignation."
Farage's longtime nemesis and parliament's only UKIP MP, Douglas Carswell, seemed pleased with the announcement, tweeting a lone smiling emoji in sunglasses.
On hearing of Carswell's reaction, Farage quipped, "I'm pleased that he is smiling because that's not something I have seen very often from him."
Others attacked the 52-year-old for jumping ship, comparing his decision to resign with Boris Johnson's decision not to stand for the Conservative party leadership, accusing the two of leaving "the mess" for someone else to "clean up."
"First Johnson and now Farage, what a mess, they lead campaign to exit EU then walk away leaving the country in a state of uncertainty," Labour MP Angela Rayner tweeted.
Meanwhile other politicians welcomed the decision, with a number of MPs speaking out against Farage's "toxic legacy."
"Farage resigns. Good. British politics takes a small step on the road to making Britain a less divided intolerant + disillusioned country," Mid Norfolk MP and Remain campaigner George Freeman said.
Some expressed concern over what the leadership vacuum may mean for the Labour Party.
Guardian columnist Owen Jones suggested that UKIP may become an even greater threat in Northern England post-Farage.