Photo of tired Jeremy Corbyn sparks debate on Labour leadership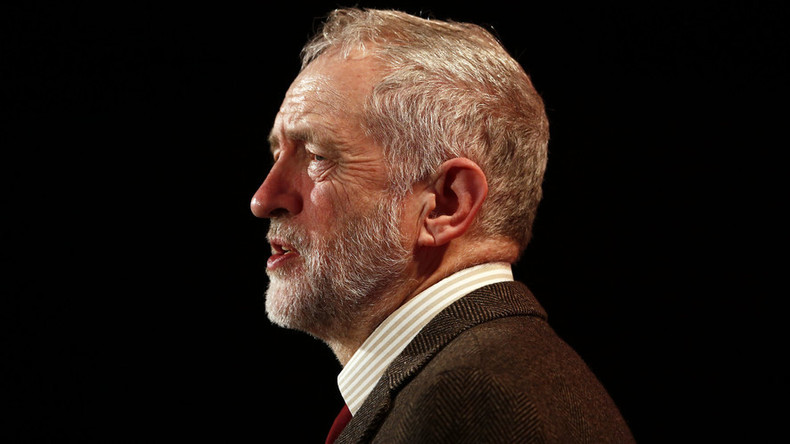 A picture of a tired-looking Jeremy Corbyn standing on a London bus has resurfaced, sparking a passionate online debate about the Labour leader's future.
The photograph was taken in August last year, long before the Labour leader faced a motion of no confidence and two thirds of his party launched a coup against him.
It was uploaded to Facebook again on Saturday evening by Amar Alam and has since gone viral for a second time.
"This is Labour leader Jeremy Corbyn, not in a Rolls Royce or another fancy car, but rather on a public bus home after a long day of campaigning," Alam wrote.
"He has the lowest expenses of any Parliamentarian and lives by the very principles he talks about, unlike most politicians, including the 172 MPs that stabbed him in the back," he added.
More than 50 of the Labour Shadow Cabinet and front bench MPs have so far resigned, and 172 MPs said they had no confidence in Corbyn in a secret ballot.
But the fight continues, with Corbyn ignoring the motion and some Labour councilors signing a letter pledging their continued support.
Corbyn's aides are refusing to let Labour's deputy leader, Tom Watson, hold a one-on-one meeting with him, claiming Watson will try to "bully" the leader into resigning.
The aides say they have have a "duty of care" to block Corbyn from being alone with Watson.
"We are not going to let that happen. He's a 70-year-old [sic] man. We have a duty of care … This is not a one-off. There is a culture of bullying. Maybe it's a Blairite/Brownite thing," a senior Labour source told the Guardian.
Many have taken to social media to comment on Corbyn's ability to lead.
"Everybody knows he's a man of deep principles and integrity. That doesn't however tell us whether he has the management ability to run a national government," wrote Guy Gratton, a point that was echoed by some other Facebook users.
"I don't doubt for one minute that Jeremy Corbin is an honest and highly principled man, I believe too that he['s] sincere in his beliefs, but it's a tough world out there, often dishonest and unprincipled I wonder could he be capable as leader of the opposition," commented Leonard Capaldi.
"He is a decent man but he can't win and he certainly can't lead. No amount of London left bluster changes that," wrote Ash Boothright.
Of course many supporters of Corbyn came out in force against the naysayers.
"To all the 'he's alright but not a leader' comments – Corbyn is principled, hardworking, trustworthy, but NOT a psychopath who wants power at any cost – sounds great to me! Look at what all these amazing 'leaders' of recent years have achieved – mostly misery and inequality," wrote Nicola Pollinger.
"In Finland, our current PM welcomed refugees in his home, and our Ex-PM (a woman) took the tube every day to work! It is completely normal and brings our leaders to a same level with their people - can't believe the UK has become so right wing they portray Corbyn as some revolutionary communist when in fact he is fighting for progress that is already put into action AND WORKS in Scandinavian countries, for instance," argued Rtia Rasheed.
READ MORE: To the rescue? 60,000 join Labour in 1 week as party's MPs launch anti-Corbyn coup

Last week, Labour officials said 60,000 new members had joined the party since the EU referendum results were announced last Friday.
The surge marked one of the fastest rises in membership of any political party in British history and puts Labour's member total at 450,000, which is 10,000 higher than its previous peak under former Prime Minister Tony Blair.
READ MORE: Prisoner of circumstance? Labour chief Corbyn wants to quit, but sources say allies won't let him