Grim testimony of brutalized refugees fleeing through Libya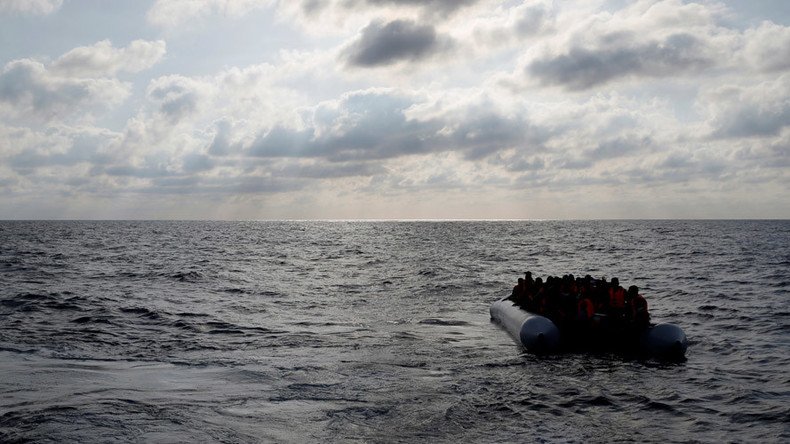 Horrifying testimony given by refugees who were subjected to rape, violence and exploitation while fleeing Libya has been published by the UK wing of NGO, Amnesty International.
In a new report from the human rights group, the horrific stories of 90 migrants who made it to camps in Italy are recounted.
They include graphic details of violence, exploitation, and rape of desperate people at the hands of people smugglers.
One man, a 24 year old Eritrean, described how "smugglers abandoned a disabled man in the desert as they crossed the Libyan border heading to the town of Sabha."
"We saw them throw one man [out of the pick-up truck] into the desert. He was still alive. He was a disabled man," he said.
An 18 year old Somalian claimed that "when you [arrive in] Libya, that's when the struggle starts. That's when they start to beat you."
He said smugglers denied his group water and shot some Syrian refugees when they asked for some.
"The first Syrian died, he was young, maybe 21 years old. After this they gave us water, but the other Syrian man also died… he was only 19," the man said.
Smugglers carried out acts of sexual violence on women refugees. A 22 year old Eritrean said that she witnessed the rape of a woman who smugglers falsely accused of not paying for her passage.
"Her family couldn't pay the money again. They took her away and she was raped by five Libyan men. They took her out late at night. No one opposed it, everyone was too afraid," she said.
The report found that most of the women interviewed lived in fear of sexual violence as they travelled, to the point that many "said rape was so commonplace that they took contraceptive pills before travelling."
Amnesty International's Middle East and North Africa Deputy Director Magdalena Mughrabi said on the NGO's website that "Their experiences paint a terrifying picture of the conditions many of those who come to Europe are so desperate to escape."
You can share this story on social media: