Corbyn anti-Semitism claims were 'deliberate media misrepresentation'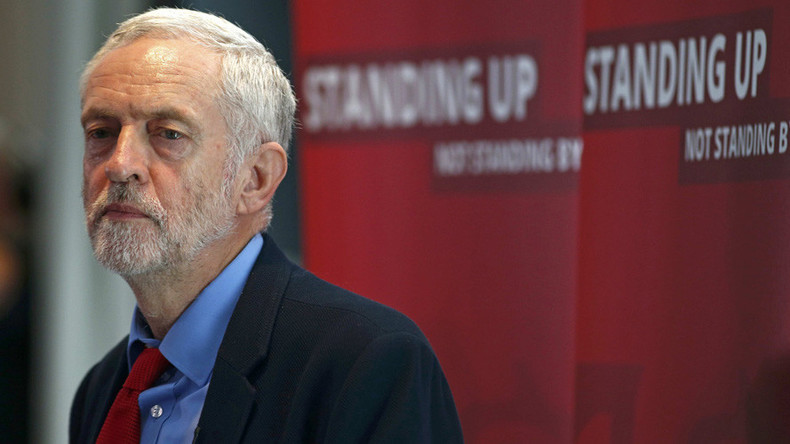 Mainstream media attacks on Labour leader Jeremy Corbyn for reportedly comparing Israel to Islamic State and failing to defend a Jewish MP from verbal abuse have been described as 'deliberate misinterpretations'.
Parts of Britain's media have been quick to condemn Corbyn for his performance at a news conference on Thursday, where he launched a report into Labour's handling of anti-Semitism.
The Labour leader was accused of comparing Israel to Islamic State (IS, formerly ISIS/ISIL) and for not intervening when a Jewish MP was attacked by a Corbyn supporter for leaking stories to the right-wing press.
According to Shami Chakrabarti, who authored the report and chaired the press conference, both allegations are false.
The barrister described media reports of the conference as "deliberate misrepresentation of the leader's speech by people who are very, very quick to misunderstand and condemn."
In a speech welcoming Chakrabarti, the Labour leader said: "Our Jewish friends are no more responsible for the actions of Israel or the Netanyahu government than our Muslim friends are for those of various self-styled Islamic states or organizations."
Within minutes, the MSM accused Corbyn of comparing the Israeli government to Islamist terror groups.
Politics Home reports sources close to Corbyn deny the leader was referring to IS or any other terrorist organization, insisting he meant Islamic countries like Pakistan and Saudi Arabia.
The modern term 'Islamic state' is attributed to Pakistani theologian Abul A'la Maududi and describes countries whose systems of government incorporate political Islam.
Speaking to BBC Radio 4 on Friday morning, Chakrabarti said the comparison was based on her own report.
"He was making no comparison whatsoever between Israel and ISIS or anybody else. He was making the comparison which I make in my report," said the former barrister and chief of human rights organization Liberty.
Asked why he didn't reference those Islamic countries by name, she replied: "My understanding is that he was referring to all of those states and organizations who describe themselves as Muslim or Islamic.
"The point I make in my report, which he's referencing in a shorter speech, is a comparison not between various states – because my report's not about foreign policy – but a comparison between the prejudice that minority groups in Britain can face in the light of events that happen elsewhere," she continued.
Corbyn has also been condemned for his alleged failure to intervene when Momentum member Marc Wadsworth, along with Jewish MP Ruth Smeeth, was accused of leaking stories to the media.
However this too was debunked by Chakrabarti, who told the BBC the Labour leader "backed me up" when she reprimanded the man for his interjection.
"[Corbyn] concurred with me when I admonished the gentleman in question for heckling, not just Ms. Smeeth, but me [also], and for abusing the privilege of asking a question at a national press conference. The leader completely concurred with me and backed me up.
Chakrabarti was then asked about a blog entry written shortly after the incident by Smeeth, in which she said the Labour leader's office had not been in touch to apologize.
"Well, she wrote that blog as soon as the events happened," the barrister replied.
"I went to see her that afternoon and I was in the room when she was speaking to someone from the leader's office."
The MSM has made much of this incident and its fallout, which includes a formal complaint of anti-Semitism lodged against Corbyn by Jewish Human Rights Watch.
But few outlets have covered the fact that, according to Chakrabarti, Labour has accepted all recommendations to tackle anti-Semitism made by the report with qualification or complaint.