Mission creep? 250 more British troops sent into Iraq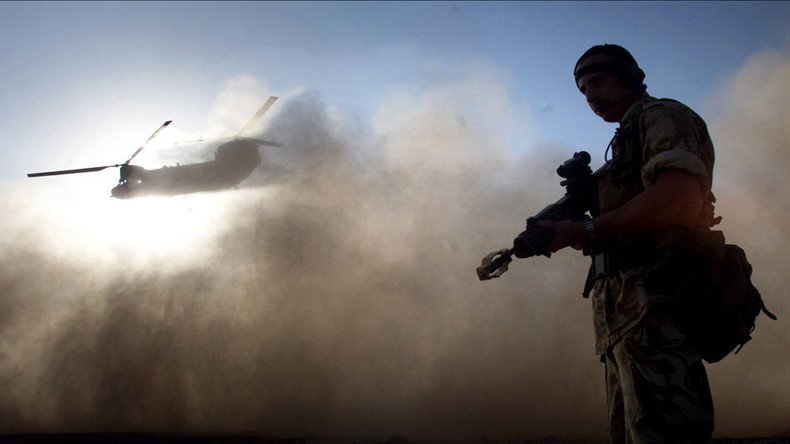 Britain is ramping up its operations in Iraq by sending a further 250 troops to the war-torn state in a bid to crush the Islamic State terror group (IS, Daesh, formerly ISIS/ISIL).
Defence Secretary Michael Fallon had ordered 50 troops to the country in training roles accompanied by a squadron of engineers and a unit to protect airfields.
Fallon told the Telegraph: "Iraqi forces have Daesh [IS] on the back foot and are retaking territory, hitting its finances and striking its leadership.
"This deployment will help the Iraqi forces to build on this success and push them back further."
In its daily media blog, the Ministry of Defence (MoD) said, "The deployment will add to the UK personnel currently supporting the multinational effort against Daesh, currently numbering over 1,100, including around 295 already involved in training Iraqi forces at Al Asad Airbase, Erbil, Besmayah and Taji."
There have been growing concerns about the role of UK troops in the region, particularly that of covert forces.
In May, Foreign Affairs Committee Chair Crispin Blunt said that British citizens are fully aware of the UK's not-so-secret Special Forces shadow war in the Middle East and the government should simply come clean.
Hours after it emerged that the UK's SAS had used a missile attack to stop a jihadist suicide truck in Libya, Blunt told the Middle East Eye website that such secret operations are already public knowledge.
He said the need for secrecy is debatable at best and hinged on the nature of the troops' activities.
Blunt said there is no formal parliamentary process for overseeing SAS missions and "there's obviously an issue as to whether the intelligence and security committee would be the proper vehicle for oversight of these kinds of operations, but we are not there at the moment."
You can share this story on social media: