British arms exports to Saudi Arabia to get full legal review after High Court ruling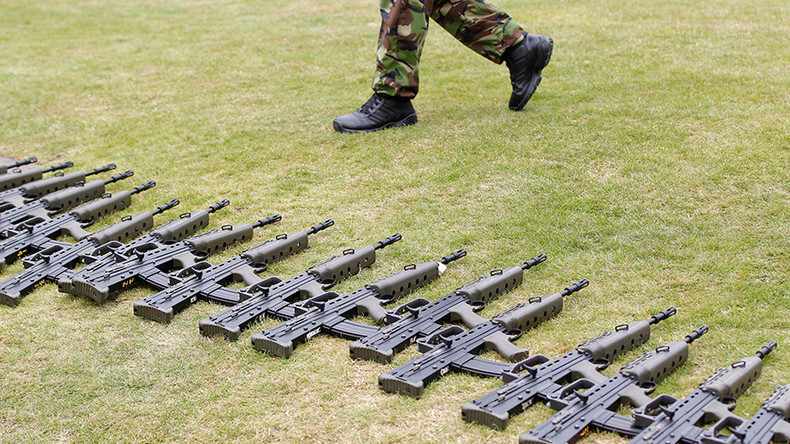 Campaigners are bringing the government to justice after a judicial review into British arms exports to Saudi Arabia was given the go ahead by the High Courts of Justice on Thursday.
The unprecedented decision follows a challenge by the Campaign Against Arms Trade (CAAT) to the Secretary of State for Business, Innovation & Skills' decision to continue issuing licenses worth £2.8 billion to the Saudi regime.
In recent years, concerns have been raised over Saudi Arabia's human rights abuses by several human rights organizations, including Human Rights Watch and Amnesty International.
Unlawful cluster bombs manufactured in Britain were found in Yemen last May, which the Royal Saudi Air Force is suspected of having dropped on civilian areas.
CAAT spokesperson Andrew Smith said: "This is a historic decision and we welcome the fact that arms exports to Saudi Arabia will be given the full scrutiny of a legal review, but they should never have been allowed in the first place.
"The fact that UK aircraft and bombs are being used against Yemen is a terrible sign of how broken the arms export control system is. For too long government has focused on maximizing and promoting arms sales, rather than on the human rights of those they are used against."
The British government has a long history of providing diplomatic support for the Saudis and conducting a profitable arms trade with them, which has been supported by a series of missions by state leaders to the country.
Tony Blair, David Cameron, and Prince Charles have all taken part in Saudi-flattering stunts.
During Wednesday's hearing, High Court judge Mr. Justice Gilbart found that the "abundant evidence of breaches of international humanitarian law" by the Saudi regime must be taken into consideration by Secretary of State for Business Sajid Javid.
Justice Gilbart added: "The Secretary of State has not stated whether or not he accepts that there were breaches as shown in these reports by the UN, NGOs and others.
"It is unclear to me whether the Secretary of State's case is he disputes them or not."
The judicial review will now consider whether British arms sales to the Saudis could violate domestic or European arms export law.