51st state? Britain should join the US, says CNN columnist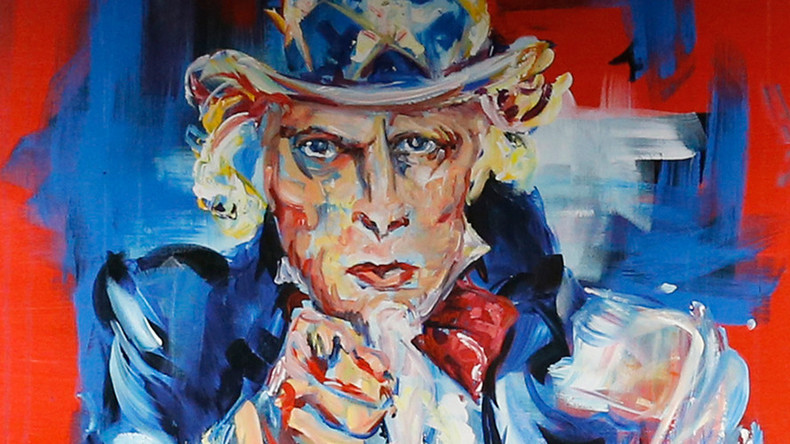 Brexit Britain should sign up to become the 51st American state, according to US columnist David Wheeler.
The CNN writer gave a satirical take on why Britain should become the Union's newest state, citing "four irresistible reasons" why a "Brentrance" was the right way to go.
Trade
Firstly he cites trade. This is the exact reason why the UK joined the EU in the first place, he argues. However he warned, "US GDP [gross domestic product] is only slightly below the EU's economic output. We're No. 2!"
"In fact, by some estimates, California by itself is the world's eighth-largest economy," Wheeler said.
Regulation
Wheeler touts America's approach to regulation, or rather the lack thereof, as a reason for the UK to become part of the US.
"The Brits were sick and tired of being told how curvy bananas could be and whether eggs could be sold by the dozen," he pointed out.
"But by becoming the 51st state, the Brits would get no-fuss trading with all other US states, without the pesky regulations."
He also says Americans are so chill about regulations that "We let kids eat mac and cheese with Yellow Dye No. 5 and No. 6 — both banned in Europe!"
Travel
Although Britons may lose the advantage of using the fast lane at airports when travelling to take in the architectural wonders of Europe, Wheeler says never mind – there is a full-size version of Greece's Parthenon in Nashville, Tennessee.
"And speaking of travel, let me say this to the Brits: Do you have any idea how easy it will be at American airports when you have a US passport? Do you have any idea how much faster the verbal abuse will go by when you're American?"
Anglophilia
Americans, Wheeler appears certain, love everything Brits do, make, and say, or "at least the way they say it."
"The UK is awesome," Wheeler gushes. "From Shakespeare to Sherlock, from the Royal Albert Hall to the royal family."
He also compared America's own aristocracy with Britain's.
"Queen Elizabeth II and company could simply merge with America's royal family — the Kardashians. They have about the same power over the government, and they're just as much fun to photograph," he said.