UKIP mega-donor plans new political party... without Nigel Farage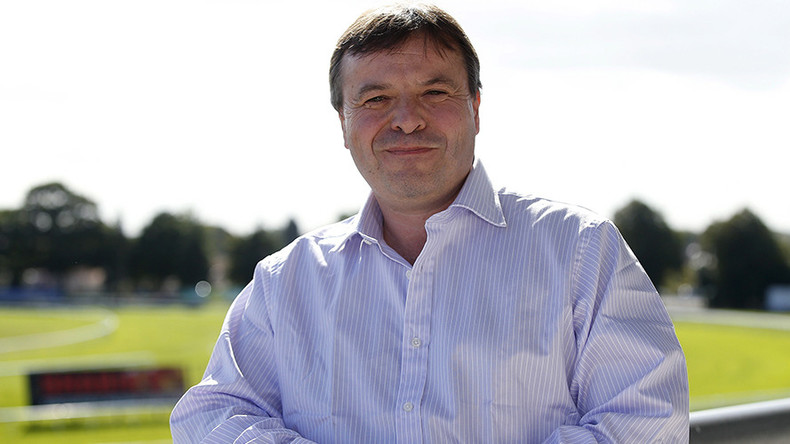 Aaron Banks, the millionaire businessman who bankrolled UKIP's Leave.EU campaign, has said he wants to start a new political party, possibly without Nigel Farage.
In a move which may reshape Britain's political landscape, Banks said he hopes to poach supporters of UKIP, Labour and the Conservatives for his new party.
The multi-millionaire insurance mogul criticized the haphazard way UKIP grew from obscurity to a party able to garner a million votes in the last general election.
Asked if Farage would be in charge of the new party, he said the UKIP leader "may have had enough."
"I think UKIP needs to be reformed root and branch and we will be looking at that," said Banks.
"With a million supporters there's also a wonderful opportunity if we want to do something, to back something. I think a new party, a brand new party."
He added: "UKIP grew so rapidly it had problems with personnel and all sorts of issues and I believe that could be better tackled with a new party."
Banks made headlines this year for making what may have been the biggest single donation to a political cause in British history when he handed Leave.EU £5.6 million (US$7.5 million) from his personal fortune.
The founder of car insurance firm GoSkippy and Southern Rock insurance is also the largest donor to UKIP.
Now that the UK has voted in favour of Brexit, Banks hinted he would rather not have Farage lead the new party.
"He may have had enough. And by the way, going out at the top is a good way in politics."
Farage's spokesman described Banks as an "entrepreneur in business and politics."
"He is always looking for opportunities and there is certainly a huge opportunity for UKIP to grow significantly, with the sight of Labour deliberately and conscientiously abandoning its base, and the sight of so many people in the Conservative Party reneging on the free movement of people."
Banks believes the new political party could steal votes from the one-third of predominantly low-income Labour supporters who backed 'Leave' in last week's referendum.
"I think we have a good shot at taking over from Labour as the opposition because Labour are imploding and Labour voters for the first time ever have defied their party, voting for leave."
Banks said Leave.EU, which was not the official campaign group, would continue beyond the referendum as "rightwing Momentum," in reference to the left-wing grassroots movement organized to support Jeremy Corbyn.