Lib Dems actually benefit from Brexit! A member a minute joining after pro-EU pledge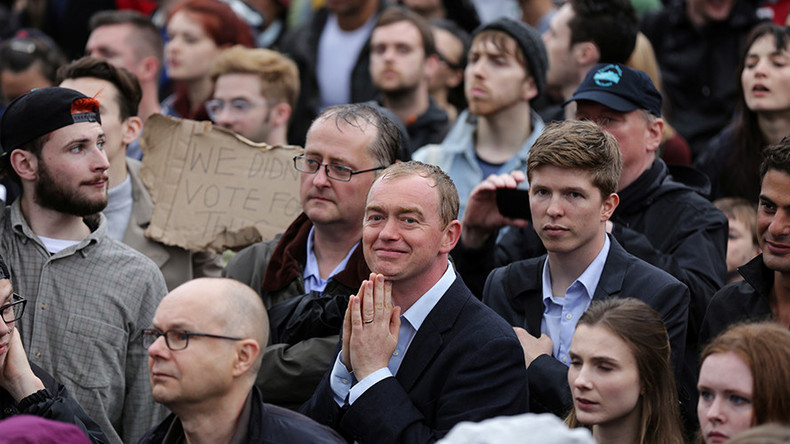 The Liberal Democrats haven't had much joy since their tuition fees u-turn in 2010, but their unfaltering anti-Brexit policy seems to have turned things around, as 10,000 people reportedly joined the party in less than 48 hours.
The membership surge follows a promise to oppose the referendum results made by Lib Dem leader Tim Farron during a rally in London on Tuesday.
Commenting on Brexit's victory, Farron said, "I don't blame those who were duped: I blame those who lied. If the Conservatives had a shred of decency, they would set about fixing the economy they broke."
Liberal Democrat membership now stands at 70,000.
After serving in coalition with the Conservatives from 2010 to 2015, the Lib Dems were decimated at the ballot box, falling from 57 Parliamentary seats to just eight.