Schoolchildren missing in Brecon Beacons, Wales all safe and accounted for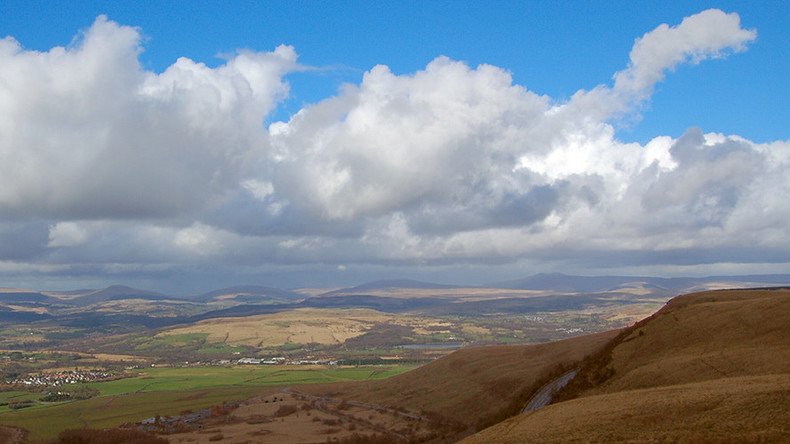 A group of 26 schoolchildren lost in the Brecon Beacons, a mountain range in South Wales, have reportedly all been found.
The alarm was raised at about 13.00 BST.
A Dyfed-Powys Police spokesperson told WalesOnline: "We are pleased to confirm that following the search and rescue operation on the Brecon Beacons this afternoon, all 26 members of the party involved have been accounted for.
"It is also very pleasing that no one was injured, but as a precaution they are being taken to hospital to be checked.
"The Mountain Rescue Team and the Coastguards helicopter crew are to be thanked for this successful search and rescue operation."
All 26 schoolchildren were taken to hospital as a precautionary measure.
The Welsh Ambulance Service said none of their injuries were serious.
After the schoolchildren were located, the helicopter was unable to land. Mountain rescue volunteers had to make their way to the site on foot.
Some of the schoolchildren were reportedly taken to the local pub in Tafarn Y Garreg to get warm, according to WalesOnline.
"I think they found 14 kids and are bringing them down to the pub," owner Andy Maglaras said.
"A member of the rescue team asked if they could bring them here to get warm.
"There's about 10 rescue people over the road. The car park is full and a helicopter landed in a field behind me."
Initial reports claimed that the children were lost in caves, but it is believed they were lost above ground in low cloud.
Police officers and three mountain rescue teams took part in the search. The rescue helicopter from Royal Air Force (RAF) St Athan was also sent to assist the search, Walesonline News said.
The children, from England, are in their mid teens and are on the beacons as part of their Duke of Edinburgh Award.
The mountain range in South Wales forms the central section of the Brecon Beacons National Park. The area is a popular training site for UK armed forces.
In 2013 three soldiers died from hypothermia while on a Special Air Service (SAS) selection exercise in the area.
You can share this story on social media: