Labour leader Jeremy Corbyn loses vote of confidence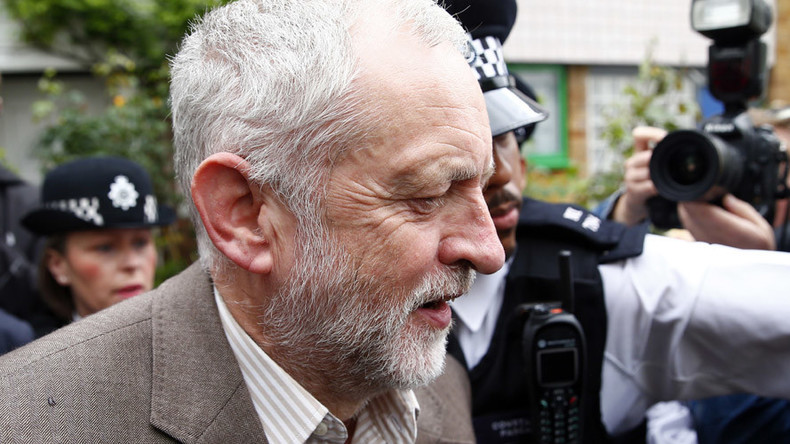 Jeremy Corbyn has lost a vote of confidence in his leadership of the Labour party, 172 votes to 40, but it's widely believed he will ignore the outcome despite dozens of MPs also resigning from his shadow cabinet.
Labour MPs appear to be rallying behind Angela Eagle and Tom Watson to replace Corbyn in the event of a leadership contest.
Eagle, who is the former shadow business secretary, resigned from her post and is expected to stand as a candidate for the leadership.
Corbyn has said he will not be standing down as leader of the party in a statement where he stated that MPs had "no constitutional legitimacy."
"I was democratically elected leader of our party for a new kind of politics by 60 percent of Labour members and supporters and I will not betray them by resigning," he said.
"We are a democratic party, with a clear constitution," he added. "Our people need Labour party members, trade unionists and MPs to unite behind my leadership at a critical time for our country."
Len McCluskey, leader of Britain's biggest union Unite, confirmed that he will continue to support Corbyn despite the no confidence vote.
"It is almost unbelievable to watch the Labour party plunge into crisis of its own making as its MPs involve themselves in childish, self-indulgent behavior which doesn't befit their office," he said.
Some MPs hold Corbyn partly responsible for losing the vote to remain in the EU in Labour-held constituencies.
A total of 54 Labour frontbenchers have resigned from their roles, including Andrew Slaughter, Barbara Keeley, Andrew Gwynne and Alan Whitehead who left Tuesday morning.
At least 10,000 Corbyn supporters rallied in London on Monday in support of the Labour leader.
Thousands of people have also gathered in Trafalgar Square to protest against Brexit.
In Leeds, hundreds of Corbyn supporters rallied in the rain following the overwhelming vote of no confidence from Labour MPs.
DETAILS TO FOLLOW