#PostRefRacism: Twitter documents appalling rise of post-Brexit racism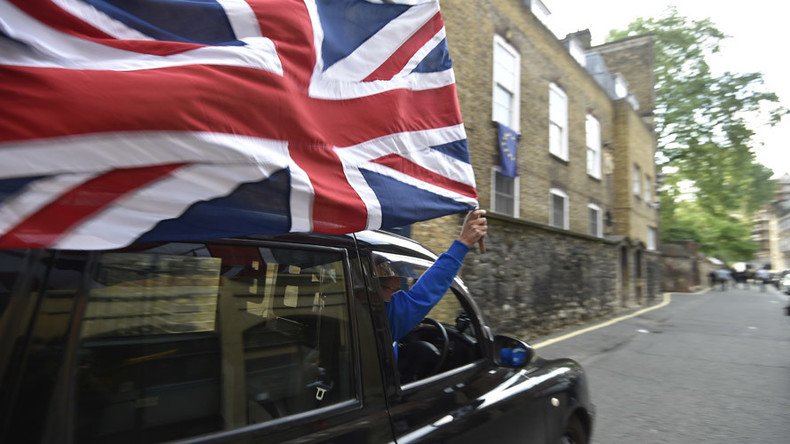 Flyers saying "no more Polish vermin" posted in letterboxes, protesters holding signs reading "Rapefugees not welcome" and neo-Nazi stickers plastered in public places are some examples of post-referendum racism being documented on social media.
Dozens of people have taken to Twitter using the hashtag #PostRefRacism to describe scenes of anger and hatred they've witnessed on Britain's streets after the Brexit vote.
Over the weekend, right-wing and left-wing protesters faced off in Newcastle as the former called for the "repatriation" of immigrants.
In Birmingham, people holding flags reading "rapefugees not welcome" shouted at worshippers outside a mosque on Sunday.
A Facebook group set up to document the rise in racism in the UK following the Brexit vote says it is "already seeing a stark increase in racist harassment and aggression."
"It seems that the referendum has validated and vindicated racist views; racist behaviour is now shameless in its expression. This cannot go unchallenged," the organizers wrote.
"We must not stand by and tolerate the normalisation and mainstreaming of racism. Just because we've voted to leave the European Union DOES NOT mean there is a democratic mandate for racist harassment, aggression, intimidation or hate speech."
Police say they are investigating multiple reports of hate crime.
MPs, including outgoing Prime Minister David Cameron, took the opportunity on Monday afternoon in Parliament to condemn the post-Brexit racism.
You can share this story on social media: