American Airlines flight evacuated at London Heathrow Airport (VIDEO, PHOTOS)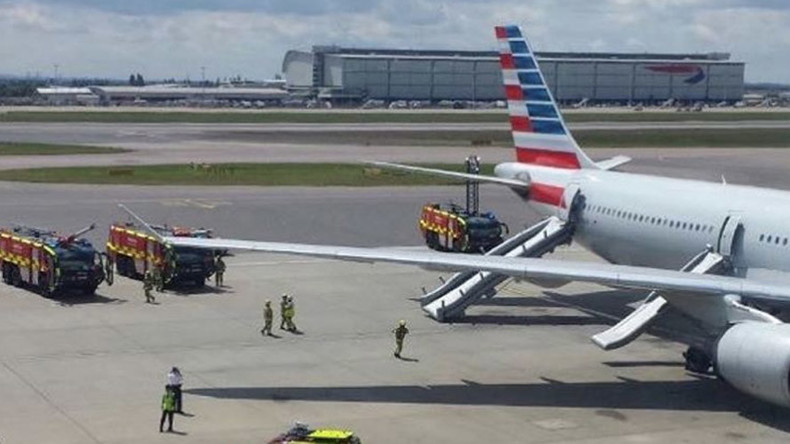 The emergency slides have been activated on an American Airlines flight at Heathrow Terminal 3, reportedly due to smoke in the cabin.
The nature of the emergency is not immediately clear. However, some images from the scene show smoke emerging from the back of the plane.
@AmericanAir please help! We are stuck in heathrow after smoke filled our cabin on flight 731. 2.5 hours and no guidance (or food!)

— Laura Panos (@Genetxy86) June 26, 2016
Footage captured from a passenger on board a nearby plane shows people exiting the affected flight via its rear slide. No injuries have been reported from the incident.
@StoppHannertime Your safety is always our top priority. We see that you've been rebooked for tomorrow. Thanks for your patience.

— American Airlines (@AmericanAir) June 26, 2016
The evacuated flight was American Airlines Flight 731, due to leave London Heathrow at 1.30pm local time, and arrive at Charlotte Douglas International Airport in North Carolina at 5.20pm local time.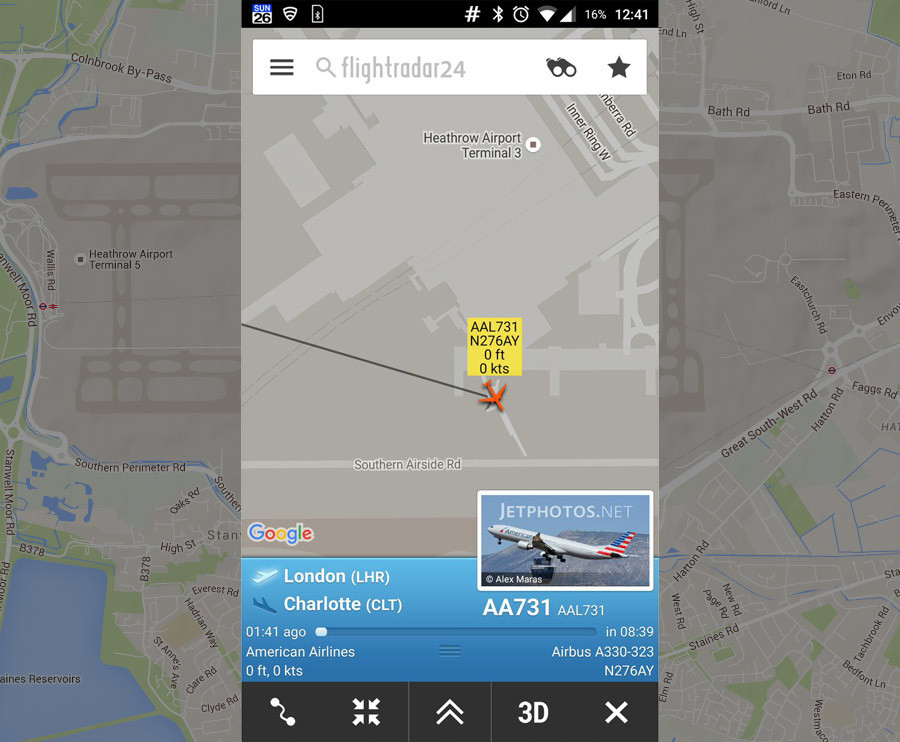 Damn it. My plane cant move bc an American Airlines plane has just evacuated right next to us using the slides!

— Rittim (@itsrittimbtw) June 26, 2016
Other photos from the scene show emergency personnel and fire services surrounding the aircraft.
While some nearby flights have been delayed by the emergency evacuation, others are continuing to arrive at and depart from Terminal 3.