'Black Friday': Pound plummets to 1985 low as 'Leave' declares victory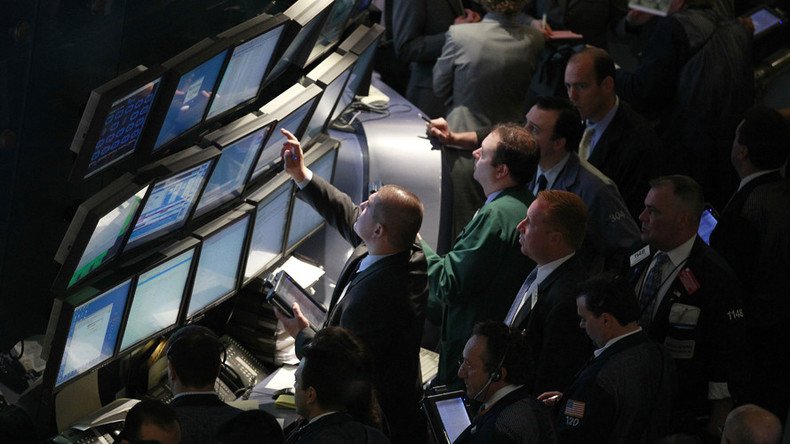 A presumptive victory for Brexit has led to a sharp decline in the pound, hitting its lowest point since 1985.
The pound is now down over 8 percent against the US dollar, currently sitting at $1.34, depths it has not been plunged to in 31 years.
This is a drop of 15c from the highs it reached when polls closed and the referendum seemed to be going the way of 'Remain.'
If 'Leave' comes out on top, the FTSE 100, when it opens at 8am BST, is expected to be down six percent.
If the vote for 'Leave' continues, experts predict the currency will continue to spiral downwards.
Some experts prior to voting forecast the pound would drop to as low as $1.20 in a Brexit scenario.
The biggest percentage drop for the pound was on October 24, 2008, when it declined 5.9 percent during the global stock market crash.
The pound on Friday has already set a record intraday swing of more than 10 percent between its high and low points.
"The usual caveats exist about liquidity but these moves are concerning and bring bck pretty painful memories of 2008," Jeremy Cook, chief economist at the international payments company World First told Business Insider.
"GBPUSD didn't have this bad a day in the Global Financial Crisis and the moves by the bookies to price Leave as the favourite is killing the pound. News from Wales is the most concerning at the moment alongside the London turnout dynamics."
An index of betting odds compiled by Oddschecker now puts Brexit at 88 percent, up from just 23 percent on Thursday.
Asian stock markets are already being routed, as traders watch the events unfold in the UK.
Japan's Nikkei index slumped by seven percent, a loss of over 1,100 points. That is its worst one-day fall since March 2011, when Fukushima was hit by a devastating earthquake that triggered a tsunami and a nuclear disaster.
The euro also tumbled, falling as low as $1.09, its lowest since May.
Standard and Poor's has confirmed the UK is likely to lose its AAA credit rating.
Moritz Kraemer, chief ratings officer for S&P, told the FT on Friday morning he expected the political, financial and economic risks associated with a Brexit would lead to a credit downgrade in the near future.
"We think that a AAA-rating is untenable under the circumstances," Mr Kraemer said.
The UK government will be informed 24 hours before any decision is announced.
You can share this story on social media: