UK population grew by 500,000 to 65.1mn last year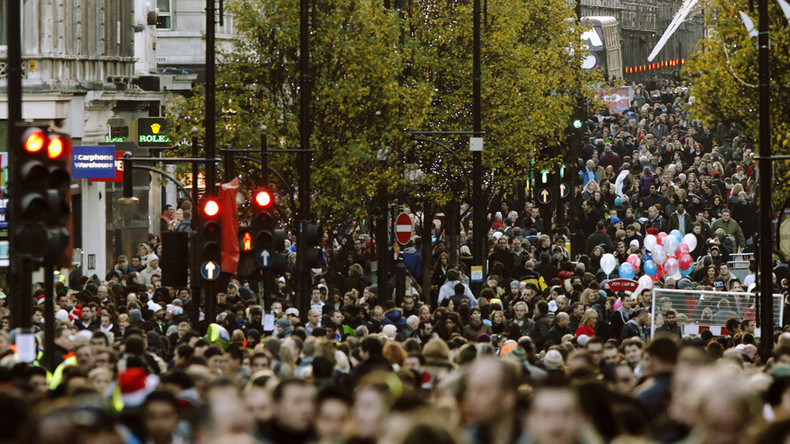 The British population grew by more than 500,000 to 65.1 million in the 12 months to June 2015, according to the latest estimates from the Office of National Statistics (ONS)
The surge was driven by a 335,000 rise in net migration to Britain, the highest since the early 1990s, as well as a 171,000 spike in "natural growth"—or excess of births over deaths, ONS data released on Thursday shows.
Read more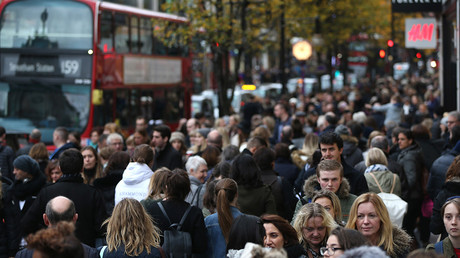 The figures suggest although immigration has bolstered the number of people in their 20s and 30s, the aging of the resident UK population has also contributed to the rise.
The number over 65s in Britain has risen by 21 percent, while the number of over-85s has risen by 31 percent in the past decade.
Migration figures are 53,700 higher than the previous year. This year also saw a small fall in emigration, which dropped by 22,300.
Population growth varied across the country, with the five fastest-growing areas all in London and southeastern England. Some London authorities reported up to 8.5 percent growth over the year. Scotland's population rose by 0.23 percent and that of Northern Ireland had an increase of 0.6 percent.
The ONS predicted last month that if current trends continue, the population of England alone will hit 63 million by 2039.
Thursday's ONS figures were released at 09:30 BST, a couple of hours after polling stations opened for the EU referendum.
Pro-Brexit supporters may use the numbers as a last minute boost for the 'Leave' campaign.
Last month's figures were seized upon by Brexiteers, who argued population growth will put greater strain on housing, transport and education services. They argued the only way to bring down net migration is to leave the 28-member economic bloc.