A match not made in heaven: Are UK & EU set for divorce?
Published time: 23 Jun, 2016 07:33
Edited time: 23 Jun, 2016 10:06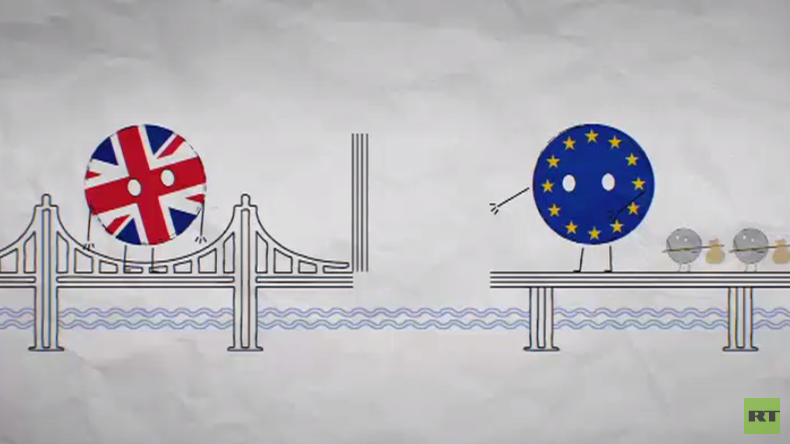 While Britain and mainland Europe are separated by less than 20 kilometers, the two have been thousands of miles apart when it comes to implementing common policies, such as joining the Schengen agreement or adopting the euro.
When the UK and the EU tied the knot in 1973, they vowed to stay together in sickness and in health. However, over the years, squabbles and fights have been all too commonplace in this less than harmonious marriage.
Britain has contemplated walking out on its partner, while it has not backed a number of key issues such as the Schengen visa-free travel agreement or abandoning the pound in favor of the single currency.
Two issues that are bringing the UK even closer to the divorce courts are the costs of running the EU, which is set at £20 billion per year and immigration. This has perhaps been the biggest single driving force for the Leave campaign, which want to regain control of Britain's borders and stop uncontrolled migration from the EU.
Defense has been one area the two parties have largely agreed on, but many in the UK would happily exchange that for more sovereignty.
Over four decades ago, when Britain joined the European Economic Community, which would later become the EU, it was joining an exclusive club that had only six members. However, this number has swelled over the years to encompass 28 member states, causing Britain to think that things are getting a little too crowded.
Those wanting the UK to divorce the EU say that the influx of migrants has put a huge strain on housing and health care. They want Britain to go it alone and pull up its drawbridge to the rest of Europe across the English Channel.
After all these years, perhaps the UK and EU have found that there is more that drives them apart, than unites them.
WATCH MORE: