Some may already be using the murder of MP Jo Cox for political gain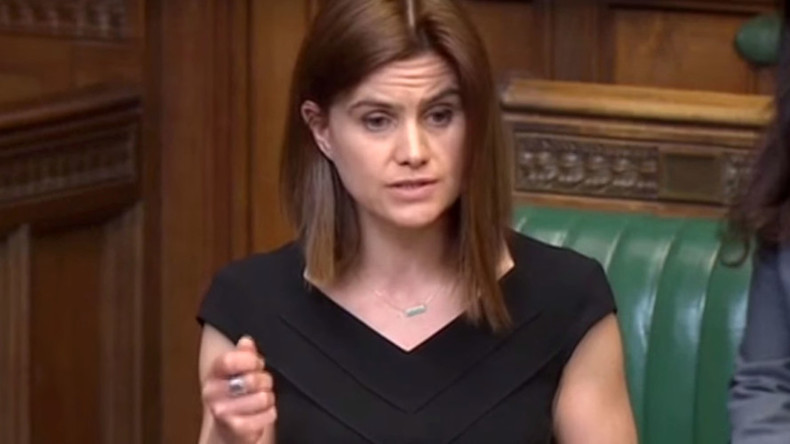 Following the savage murder of Jo Cox, Britain's EU referendum has ground to a halt. While both sides have officially suspended their campaigns, some are struggling to resist the chance to snatch the political opportunity.
Cox, 41, died after she was left bleeding on the pavement outside her constituency surgery in Birstall, West Yorkshire, where the attack took place on Thursday.
Politicians in the UK have, for the most part, set differences aside in the wake of Cox's murder and joined together to show respect for their late colleague.
But that was always going to be hard with Britain on the verge of holding its most important referendum in decades.
A fact not lost on Labour MP Rachel Reeves, a friend of Cox, who was adamant that no one should be linking this tragedy to the EU campaign.
"We don't know what the motives were of the guy who attacked her yesterday. I don't think we should link the referendum to Jo's death," Reeves said.
However, Labour MP Neil Coyle has been accused of doing exactly that, after criticizing the Leave campaign for inciting the hard right with "dangerous material."
Speaking on BBC Newsnight, Coyle, who represents Bermondsey and Southwark, also suggested Cox's murderer had been politically motivated.
"I think that the kind of nonsense that [the Leave campaign] inspire online from anonymous accounts and actually the core content of the poster they launched today, look at what they are putting out and I just think that they are a very dangerous, and they risk inspiring extremist elements on the hard right in this country."
Twitter users were quick to condemn the MP, who backs the Remain campaign.
Former British National Party (BNP) leader Nick Griffin didn't even wait until Cox had been confirmed dead before he pre-emptively attacked the Remain campaign.
The far-right political figure tweeted: "If #JoCox dies (& we all pray she doesn't) just watch #Remain exploit the tragedy in attempt to shore up their crumbling blackmail campaign."
Lost on Griffin was the obvious fact that he himself was attempting to score political points.
Even Virgin tycoon Richard Branson appeared to see Cox's death as an opportunity to make a point in a memorial article posted to the company website.
"I really hope this senseless and cruel killing of a young woman, mother and public servant shocks people into realising what a dangerous road the UK is traveling down as a country," he wrote.