Murdered Labour MP Jo Cox faced months of security threats before attack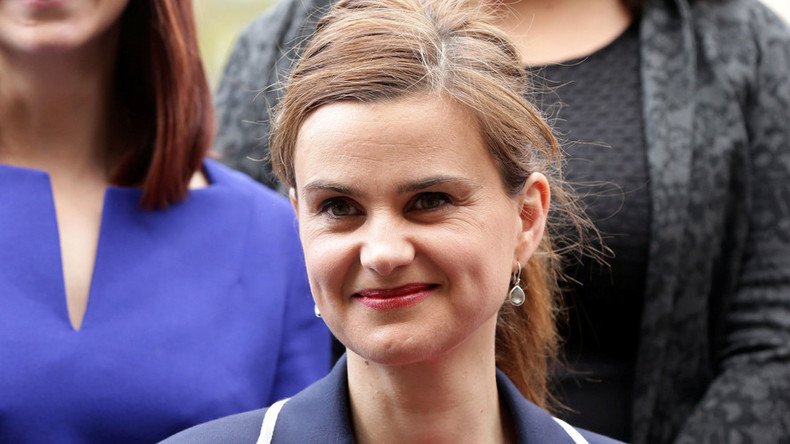 A British MP who was shot and stabbed repeatedly by a man who allegedly shouted "Britain first" had received a stream of threats over three months but had not been given extra security.
Joe Cox, 41, was left bleeding on the pavement outside her constituency surgery in Birstall, West Yorkshire, where the attack took place on Thursday.
The alleged attacker, Tommy Mair, 52, who has been described as a loner who suffered from mental health issues, lived on a nearby council estate and was arrested soon afterwards.
The Times reports police were poised to put extra security in place for Cox at her surgery, as well as her houseboat in London, after she had received a string of threats.
There is no known link between the messages and yesterday's attack.
Cox, who is the first British MP to be murdered in more than 25 years, was shot twice before falling to the ground where she was kicked and stabbed repeatedly.
Witnesses say she was shot a third time in the face and the suspect was trying to reload his antique-style weapon when another man, 77, tackled him.
The older man suffered minor injuries and the suspect, who is said to have lunged at others who attempted to intervene, walked away from the scene. He is now in police custody.
Witnesses say the suspect yelled "Britain first," raising the prospect that the attack was linked to the European Union referendum. Cox was a prominent local campaigner for 'Remain.'
Detectives are investigating whether the alleged shout was a reference to the far-right group of the same name. That group has denied any involvement and that Mair was a member.
The Remain and Leave sides have suspended their campaigns for next week's EU referendum following the attack.
Suspect described as 'loner' with mental health issues
The suspect has been described as quiet, polite and reserved, little known beyond the Yorkshire estate on which he lived.
His neighbors, who spoke to the Guardian, say Mair was quiet and polite, volunteering to do their gardens and offering horticultural tips.
It is believed he had mental health problems. In 2010, he was quoted by the local newspaper saying he had begun volunteering after attending Pathways Day Centre for adults with mental health problems.
"I can honestly say it has done me more good than all the psychotherapy and medication in the world," he said.
"Many people who suffer from mental illness are socially isolated and disconnected from society, feelings of worthlessness are also common, mainly caused by long-term unemployment."
Mair's half brother, Duane St Louis, who is mixed race, says he had volunteered at a school for children with disabilities for several years and never expressed any racist views.
St Louis described his brother as a devoted son who shopped for their mother twice a week, the Guardian reports.
Talking outside his house in Dewsbury on Thursday, St Louis said he did not know of his brother having any strong political views, and did not know how he got hold of a gun.
Mair's other brother, Scott Mair, told reporters he wept when he heard about the killing.
"I am struggling to believe what has happened. My brother is not violent and is not all that political. I don't even know who he votes for. He has a history of mental illness, but he has had help," he said.
Police are investigating the claims that the suspect had dangerous political affiliations.
Tributes flow for Cox
Cox, the Labour MP for Batley and Spen, leaves behind a husband and two children, aged three and five.
She is described as being a campaigner and activist. Before her election to parliament Cox had been the head of policy at Oxfam.
She had also previously been national chair of the Labour Women's Network, a senior advisor to the anti-slavery charity Freedom Fund, and was current Chair of the Friends of Syria All-Party Parliamentary Group.
Cox made a name for herself in parliament as a passionate and kind MP who campaigned for the government to accept more child refugees from Syria.
Prime Minister David Cameron paid tribute to a "committed and caring MP" and Labour leader Jeremy Corbyn said she was a "much-loved colleague."
Cox's husband Brendan released a statement, saying his late wife "fought every day for a better world."
"She would have wanted to things above all else to happen now. One, that our precious children are bathed in love and two, that we all unite to fight against the hatred that killed her. Hate doesn't have a creed, race or religion, it is poisonous.
"Jo would have no regrets about her life, she lived every day of it to the full."
You can share this story on social media: