Huge cannabis farm hidden in traveler site renovated with govt money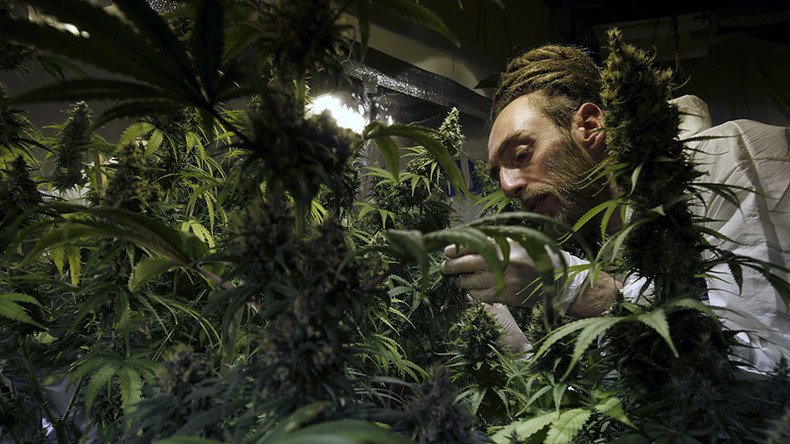 Ten men in Wales await sentencing after pleading guilty to growing £340,000-worth of cannabis in a government-built camp site for travelers.
More than 100 police officers, with 30 vehicles, discovered the extent of the cannabis plantation in a surprise raid last February.
Merthyr Tydfil Crown Court heard that half of the 24 caravans at the Glynmill Gypsy and Traveller Site were used for a "highly lucrative" and sophisticated marijuana-growing operation.
The camp had recently been given a £3 million renovation grant by the Welsh government, which was used for landscaping and to build a community hall and toilet blocks.
Of the 10 men who confessed to their part in the drug farm, eight were living at the camp in Merthyr Tydfil, South Wales.
Prosecutor Ieuan Morris said the farm was producing cannabis worth between £90,000 and £340,000.
"In the raid on the three-acre site in February last year they discovered cannabis plants being grown with sophisticated hydroponic systems.
"Cannabis plants of various stages of growth were recovered as was the paraphernalia associated with large scale production."
The court heard that the camp site manager was receiving up to £40 a day in electricity tokens to power the operation.
Welsh authorities used riot police and horses during the raid on the camp, where they seized 453 plants, including a "mother plant" from which all other plants were grown.
Camp site owner William Bennett denied having any knowledge of the operation.
Bennett, who was awarded £3 million in public money to improve the camp, had been a key witness in the trial before he failed to appear at court.
He was subsequently prosecuted for contempt of court and was fined £500 after the trial collapsed, thereby clearing four other men living at the site who were also charged.
"I had no idea what was going on," Bennett said. "I had never smelled cannabis. I had an accident seven years ago and can't smell anything. I would not know what it smelled like anyway."
The men who pleaded guilty will be sentenced at a later date.
You can share this story on social media: