Britain reviews aid to Palestine days after US pledges $40bn to Israel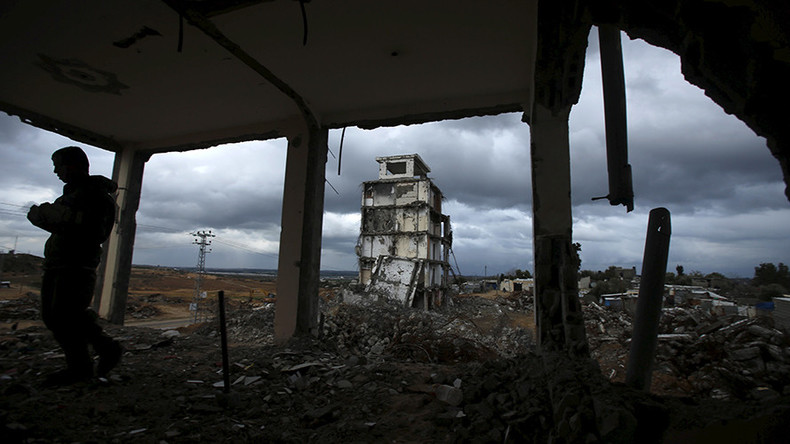 Palestinian aid is under review by the British government after it was alleged some of the funds are paying the 'salaries' of terrorists. The probe comes as the US promised to give Israel the "largest military aid package in history."
The Department for International Development (DfID) said it is reviewing its aid package to the Palestinian territories as it considers "how best to support" a two-state solution in the region.
But pro-Israel MPs in the British Parliament have criticized the department for ignoring allegations that UK aid money is falling into the wrong hands.
Speaking to the Jewish Chronicle on Friday, Joan Ryan MP claimed the UK government is effectively funding terrorism.
The Labour Friends of Israel chairwoman said: "This is the department which - even last month - was showing amazing nonchalance in the face of the serious allegations that the Palestinian Authority is deceiving international donors and, in fact, continuing to effectively pay salaries to convicted Palestinian terrorists."
Eric Pickles MP, chair of Conservative Friends of Israel, said he has put pressure on DfID to fund 'peaceful' projects.
"I have asked [the International Development Secretary] if we can focus more funding more on projects that are committed to peace, and less on institutions. She has been very receptive to it."
Laying out the department's official stance, a spokesperson said: "[DFiD] is already undertaking a review of its program in the Occupied Palestinian Territories as part of its Bilateral Aid Review, to consider how it can best support progress towards a negotiated two-state solution."
The British aid review comes as the United States pledged to significantly increase its military assistance to Israel.
Although US National Security Advisor Susan Rice criticized Tel Aviv for its continued expansion into the Occupied Palestinian Territories and for attacks on the Arab population, she went on to pledge the largest aid package in US history.
"Even in these days of belt-tightening, we are prepared to sign the single largest military assistance package with any country in history," Rice said in an interview with US Jewish weekly, Forward, on Monday.
Rice also noted that Israel receives "more than half the US's entire foreign military assistance budget."
The unfinished aid agreement is expected to provide Israel with almost $40 billion in military assistance beginning in 2019.
You can share this story on social media: