MI5 was bulk collecting public's data, with little or no oversight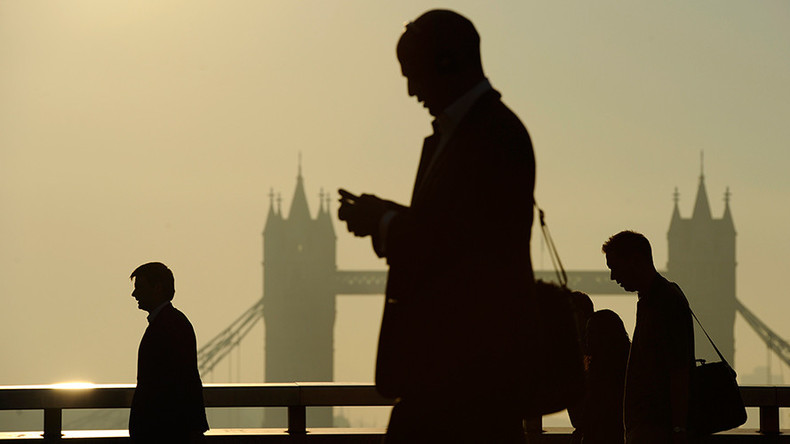 MI5 was allowed to escape regular scrutiny of its bulk collection of communications data by the watchdog charged with overseeing it, newly-released confidential correspondence reveals.
Privacy International (PI) has released the documents ahead of Monday's parliamentary debate on the controversial Investigatory Powers (IP) Bill, known to its detractors as the Snoopers' Charter.
The documents detail correspondence carried out in 2004 between the Home Office and the Government Communications Headquarters (GCHQ) with Sir Swinton Thomas, the Interception of Communications Commissioner at the time.
In one letter, the Home Office urged Thomas to authorize MI5's data collection for a "database project" under the 1984 Telecommunications Act, rather than the Regulation of Investigatory Powers Act 2000 (RIPA), the Guardian reports.
Using the telecommunications act would not require a notice to be put before Parliament because it could be used secretively on the grounds that "disclosure of the direction would be against the interests of national security."
Thomas initially expressed reservations about the authorization, but eventually conceded.
"I am impressed by the considerable and, if possible to be avoided, inconvenience in following the [RIPA] procedure in the database procedures."
GCHQ also asked Thomas to authorize collecting communications data under section 94 of the Telecommunications Act.
The commissioner eventually agreed, writing: "I have … reached the conclusion, not without some difficulty, that the present system for retrieval [under the Telecommunications Act] is lawful. As you say, adhering to the spirit of the legislation is important."
Home Secretary Theresa May acknowledged in a speech last year that Section 94 has been used to authorize data collection in the past.
Privacy International says the letters exemplified the "total failure" of oversight.
General counsel, Caroline Wilson Palow, says the correspondence is "an illuminating example of how oversight can go wrong when it lacks sufficient transparency and resources."
"The documents revealed today demonstrate the government's troubling history of bending the rules to expand its surveillance powers while minimizing safeguards," she added.
"We think the commissioner's conclusions were incorrect, permitting GCHQ to acquire communications data in bulk under a broad and secret interpretation of a power to which few safeguards attach.
"Indeed, the commissioner even agrees with GCHQ and MI5 that collecting our communications data from service providers would not be an interference with our privacy - a position that would likely come as a surprise to most of us and is in direct conflict with recent court decisions."
Sir Stanley Burnton, the current interception commissioner, told the Guardian his office has conducted a "comprehensive review" of how Section 94 has been used to authorize communications.
He says the review, due to be released in June or July, sets out an extensive series of recommendations which "must be implemented in order to clarify and bring consistency to the procedures in place."
Monday's release comes nearly two months after PI released previously confidential documents describing how MI5, MI6 and GCHQ have been conducting widespread surveillance, even on people who are "unlikely to be of intelligence or security interest."
You can share this story on social media: