Russians throw book at UK publisher's cheeky ad campaign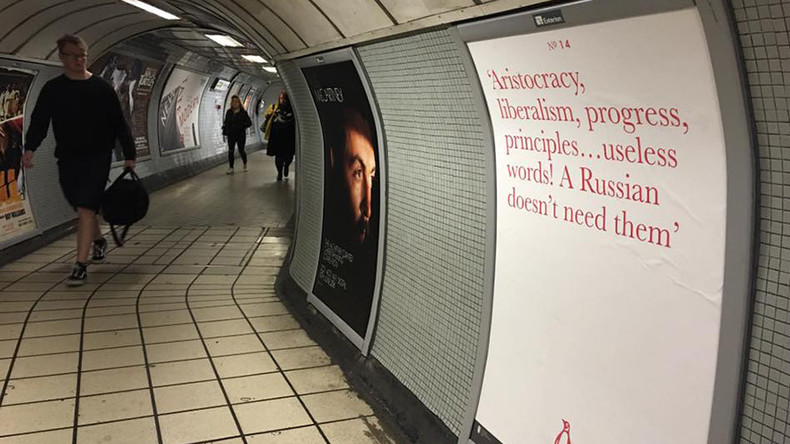 An advertising campaign promoting a famed Russian novel with a quote on posters on the London Underground was not warmly received on social media back in its author's homeland, which met the ad with threats of lawsuits and diplomatic protests.
"Aristocracy, liberalism, progress, principles… Useless words! A Russian doesn't need them," reads the writing on a white rectangle, which has nothing underneath but the logo of the publisher Penguin Classics.
The unattributed line is actually said by the outspoken nihilist Yevgeny Bazarov, one of the characters in Ivan Turgenev's 19th-century novel Fathers and Sons, which is also a Penguin Classics title.
However, the choice of that particular line from a 336-page novel did not appear to be an accident to one of London's numerous Russian expats, who posted a screenshot for her domestic audience.
"It's an absolute disgrace the way you twisted the original quote from the book. Not only have you not intentionally cited it according to the original, you have also chosen NOT to include the author and the name of the book, even in small print on the poster," wrote Tanya Solovyeva, a popular blogger, in a lengthy message underneath the photo, which accused "Anglo-Saxons" of being "devious snakes."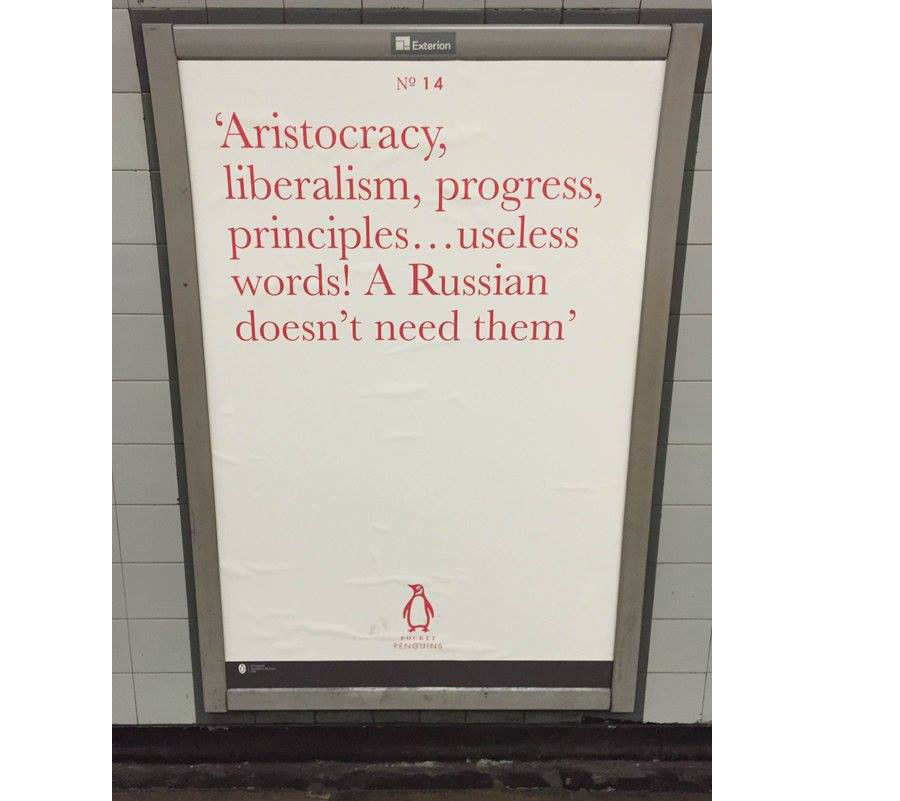 "You perfectly know that these words, twisted and taken out of the context, will sink in as a dogma 'Russians = barbarians.' It's an absolute low for the publishing house presenting itself as one of the oldest and trustworthy in this country, it is an absolute disgrace, cheap and ethnic hatred inducing propaganda," continued Solovyeva.
As the post was shared hundreds of times, and picked up by other bloggers and journalists, a consensus began to emerge in the comments.
Some proposed a thought experiment where a similar quote would substitute Russians for "Muslims" – and wondered whether that ad campaign would still be allowed. Others suggested filing a complaint with UK regulators, and yet another said that "Russians can reply to words with punches." Many claimed this was an orchestrated undercover plan to sow distrust between the two nations that deserved a response from the foreign ministry.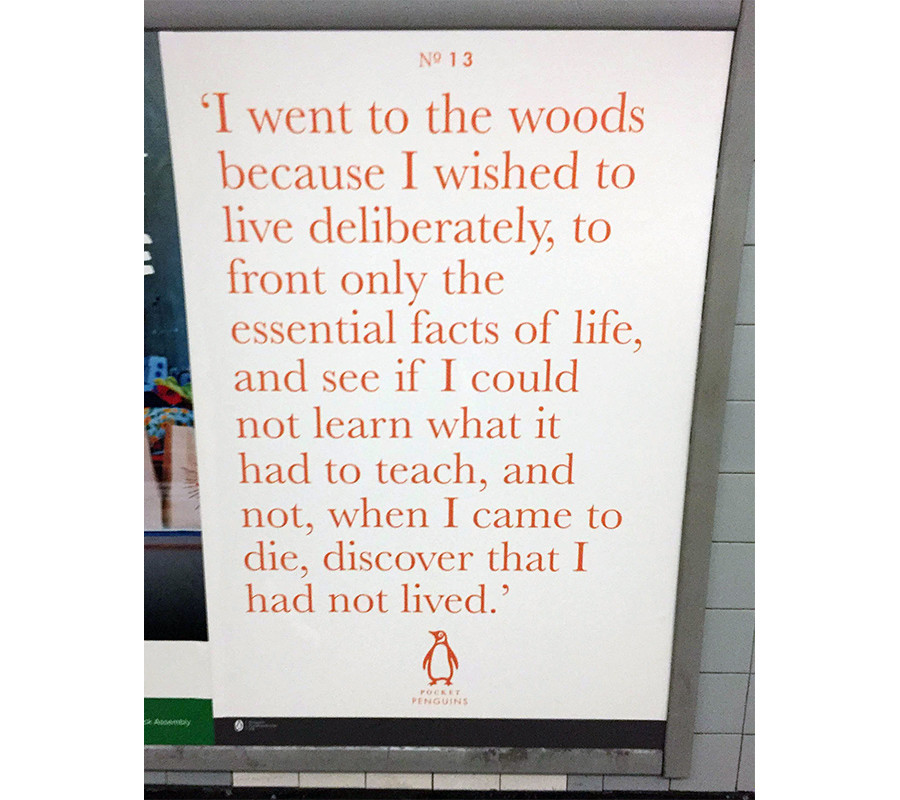 By Friday afternoon, a petition was set up on Change.org, though it had attracted only 20-odd signatures at the time of this publication.
Penguin Classics, which has published similar posters containing cryptic quotes from classic books that have failed to attract the same precious publicity, has rejected the accusation of hate-mongering.
"The Pocket Penguins series features 20 great works of literature which we believe are true classics and should be read the world over. Alongside Turgenev, there are books by Tolstoy, Gorky, Bulgakov and it is testimony to the quality of Russian writers that they make up such a large proportion of the series," the London-based publisher told RT in a written statement.
"Our poster campaign is designed to intrigue people to find out more and introduce them to books we believe they will treasure. The campaign is intended as a celebration of these wonderful books."